Overcoming trauma and addiction with peer support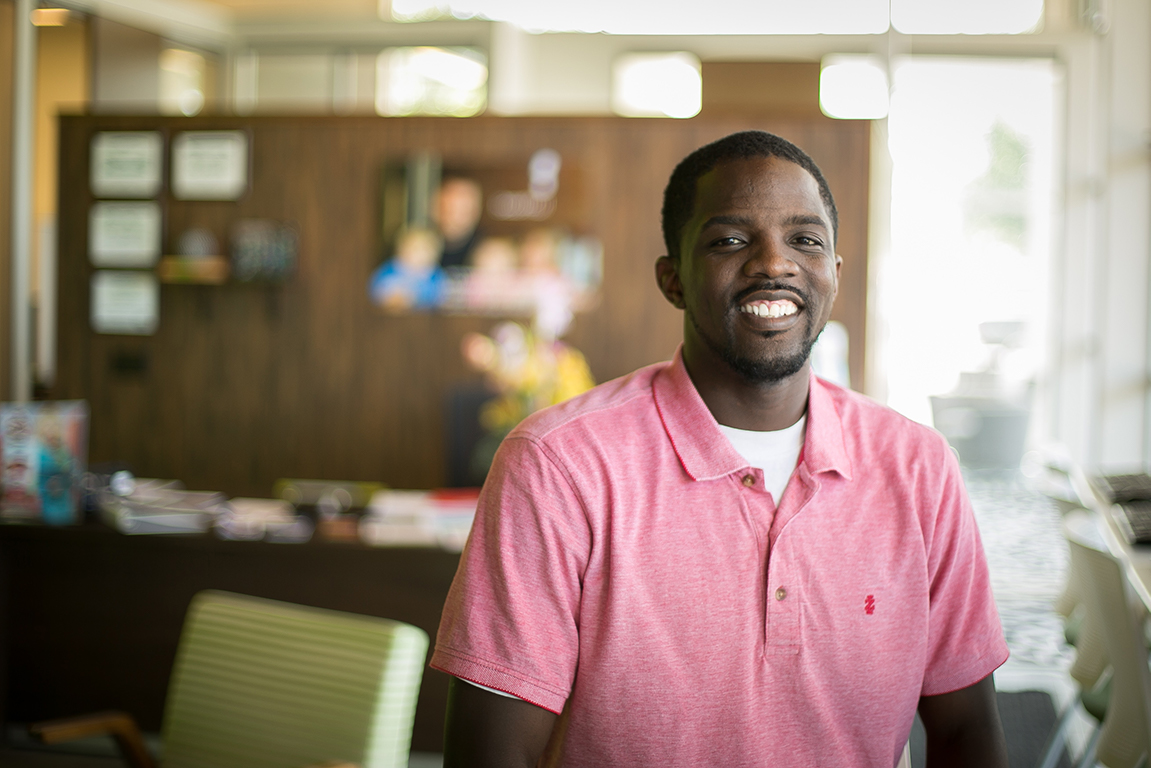 We're celebrating 10 years of helping people overcome addiction in Sioux Falls. Terry's story is one we're highlighting this month. He first came to Face It TOGETHER in 2016.
---
Could you briefly describe and what led up to your addiction wellness journey?
I was born and raised in Omaha, Nebraska. I grew up around drugs, gangs and violence. One thing I often share to help people understand my experiences is that I survived my first drive-by shooting at 6 years old. It was a traumatic experience, though I didn't know what traumatic experiences were until I was about 30 years old.
When I first came to Face It TOGETHER in April 2016, I was recently released from federal prison. While I was away in prison I participated in a drug treatment program. That's where the light bulbs about addiction first began to turn on for me.
How was Face It TOGETHER helpful in early recovery?
Really, it's the hope and the belief of the coach. Even when I don't believe in me, to have someone else believe in me helps. It's the conviction and the certainty of the coach and their delivery that keeps you coming back. Dave was certain that it would get easier and there would be rewards. And so hearing that certainty in his voice is what caused me to keep my hope in it. And he was right.
Why do you think peer-to-peer relationships are important?
That relatability evokes a trust. When you feel like a person can relate to where you're coming from, you can trust them because they have the same stories. Trust is difficult to give over because people are afraid information will be used against them. But when someone has the same type of story, there's no room for that. They have the same story, so there is no judgment.
I've started providing peer coaching to men and women coming out of prison. And one of the things that I know I'm able to do is really meet them where they're at. I can relate to every single attitude that they have. The frustrations of being a convicted felon, the struggles with dealing with stigma, the trust issues they have with authority and other people. So that same experience with men and women in re-entry, I feel that same type of camaraderie and companionship here when it comes to a life in recovery or addiction management.
What do you like about Face It TOGETHER's approach?
What I appreciate about Face It TOGETHER is it's an organization that provides education. Not only support, motivation and inspiration, but also education. This is where I first learned about recovery and how to define what it looks like in my life. I never perceived myself as having an issue with addiction or drugs or alcohol. However, once I started meeting with the team here at FIT, I began to look at recovery and my life differently because of my understanding of recovery. It was more than just my relationship with the substances I was using.
I truly enjoy that my recovery is monitored by more than just my days in sobriety. For example, it was very important to me that I rebuild my reputation and community. I'm the type of person that believes in service and went to school for criminal justice and nonprofit administration. It was very important to me that I recovered in community. It was also very important that I recovered in family and in my finances because I really taken a huge step back being incarcerated for those 14 months. And so when FIT had this tool and this approach to look at all of those things, that was very attractive to me in my early recovery.
What else would you like people to know about you?
Now I work for myself at a company called Hurdle Life. I provide motivation, inspiration and education. I use my story and experiences to talk about what it takes to overcome adversity. I'm also one of 26 educators for the Adverse Childhood Experiences (ACEs) & Resiliency Fellowship in South Dakota. I'm really big on trauma education, which was ignited here at Face It TOGETHER. As I continued to learn about my own adversities and growth, I had the opportunity to get involved in ACEs education.
Through my company I advocate for trauma sensitivity, trauma-informed practices and care and look to partner with community-based organizations, courts, schools and nonprofits. I work with them and shine a light on to that compassion work, what it means to work with someone who has had adversity in their past.