The world has one data point for addiction wellness: sobriety. We don't buy that.
We focus on all aspects of life. We ask our members, "Are you more hopeful?" "Is your employment more stable?" "Are things better at home?"
These and many other measurements prove that our members are doing better. And doing better – not just being sober – is what gets people well.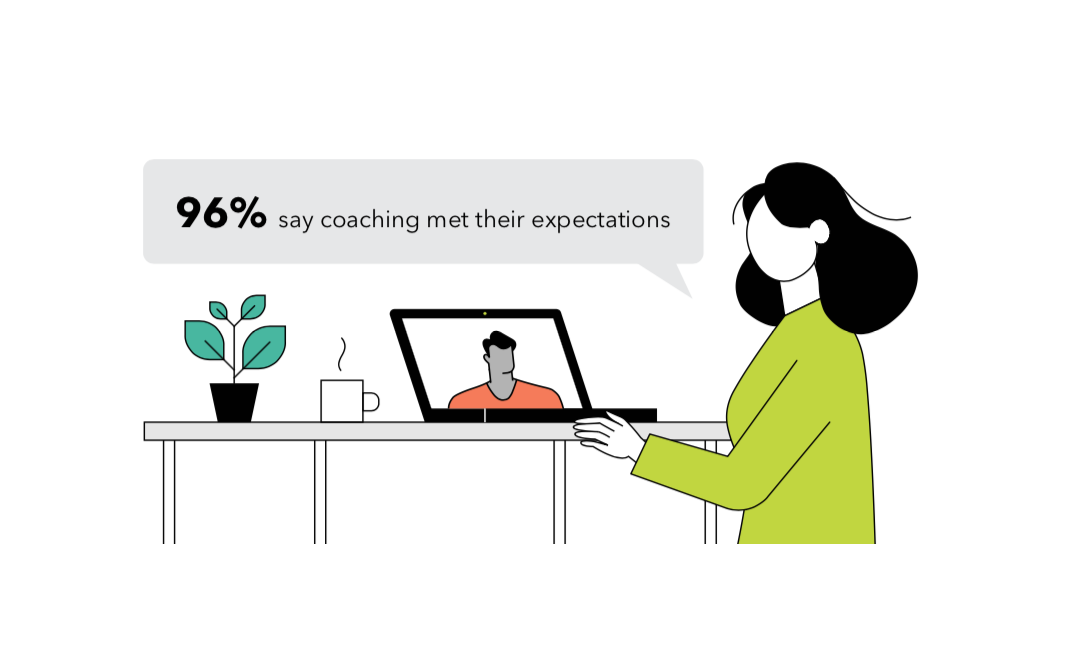 Our latest Coaching Outcomes Report
Our new Outcomes Report includes member data from 2016 to 2020. It also contains programmatic updates, an overview of our philanthropy progress and what areas we'll be focusing on in the future.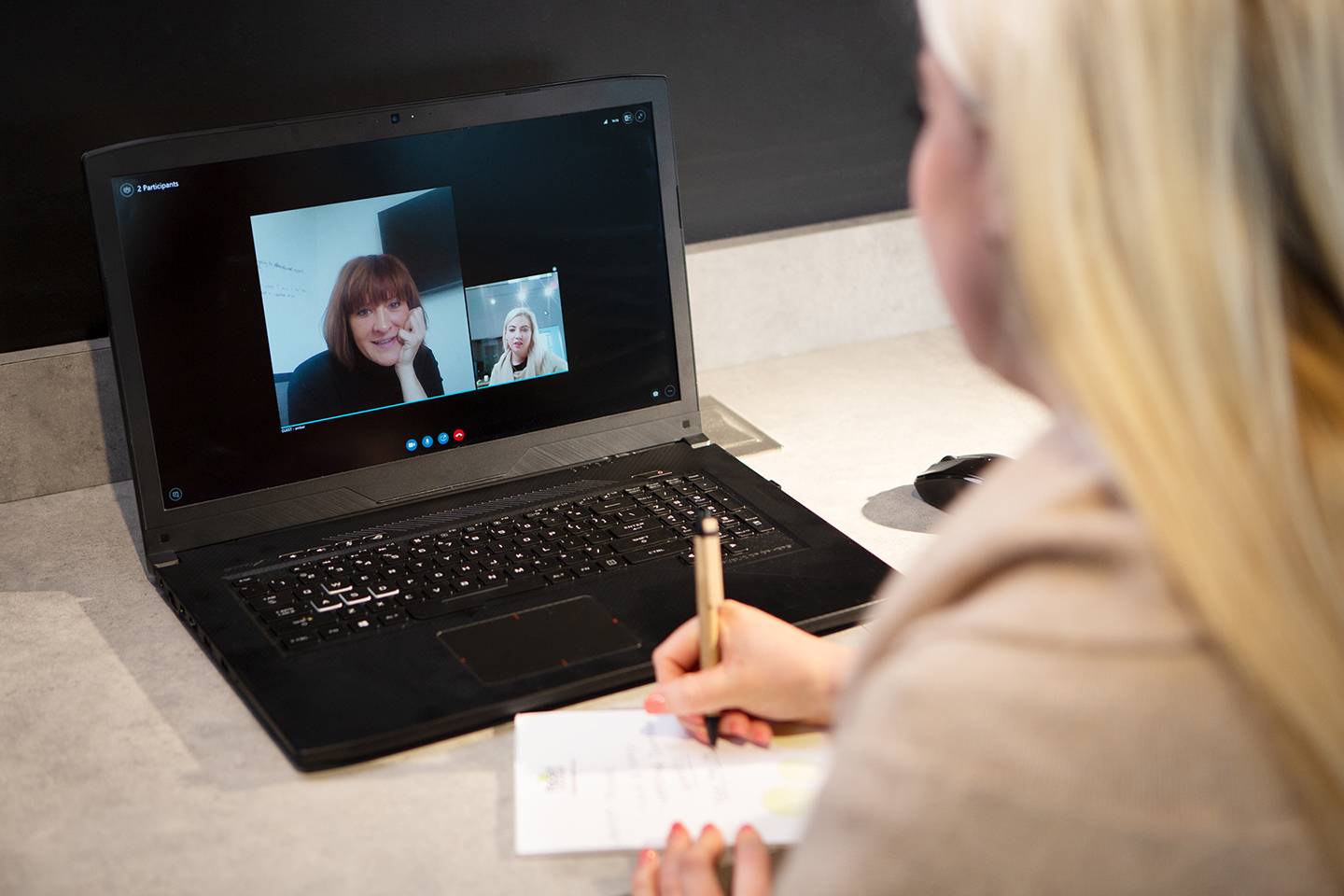 Loved one coaching receives external validation
Our unique loved one coaching and its positive outcomes for families struggling with addiction have been validated through a recently-published analysis.
The qualitative study was published in South Dakota Medicine, a monthly peer-reviewed medical journal, in April 2021 and answered the following research question: What changes do persons with addiction and loved ones report in their relationships after participating in Face It TOGETHER peer coaching?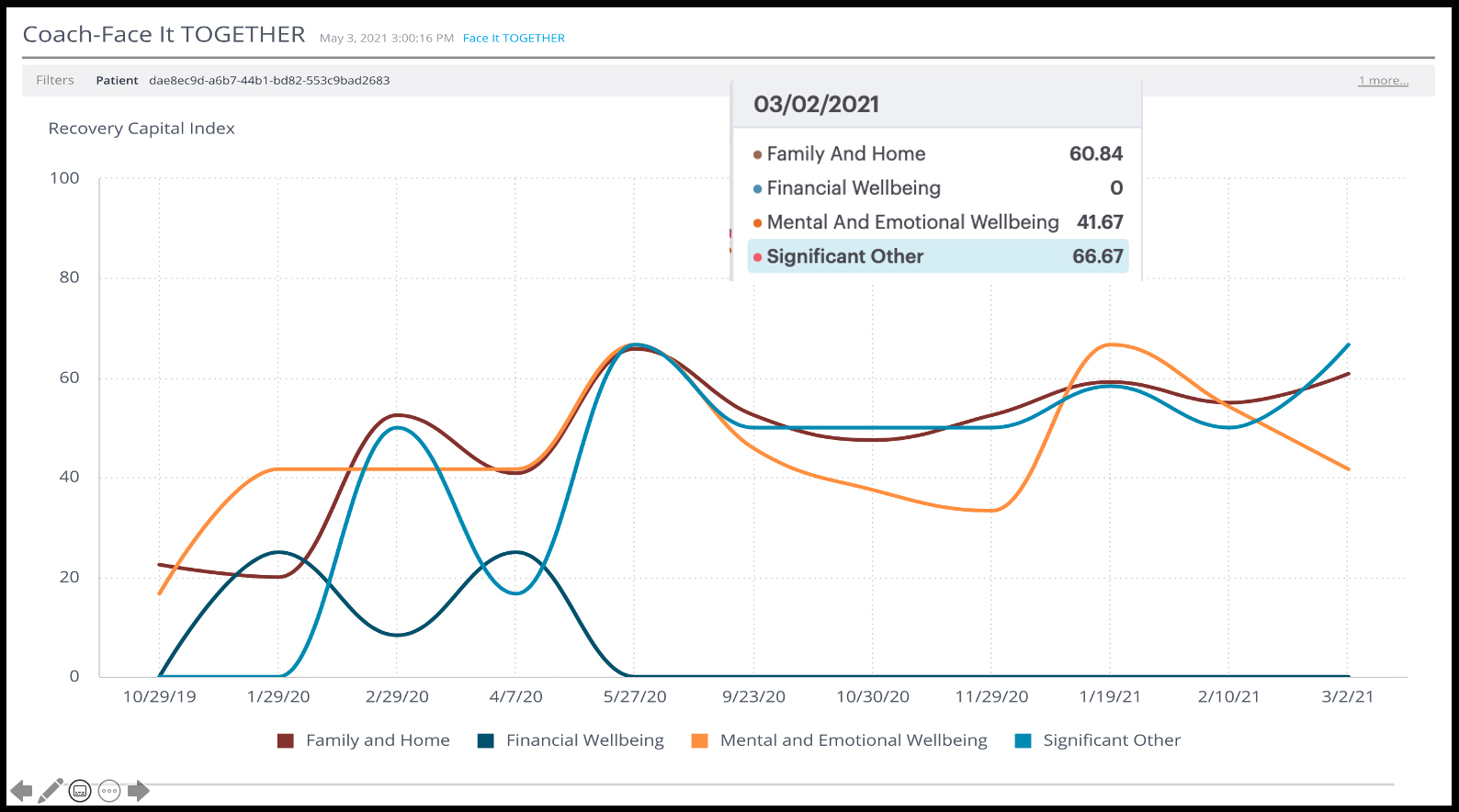 Recovery Capital Index
How we measure addiction wellness
Sobriety alone doesn't tell us much about changes in a person's whole wellbeing.
Our proprietary measurement tool gives members a true picture of their addiction wellness – in more than 26 areas covering emotional, mental and physical health. We use that data to connect the dots for our members and create a personalized plan of action. We're in the process of validating another assessment for loved ones called the Wellness Index. Stay tuned for updates!