Connection, reflection and a tattoo: Timberli's alcohol recovery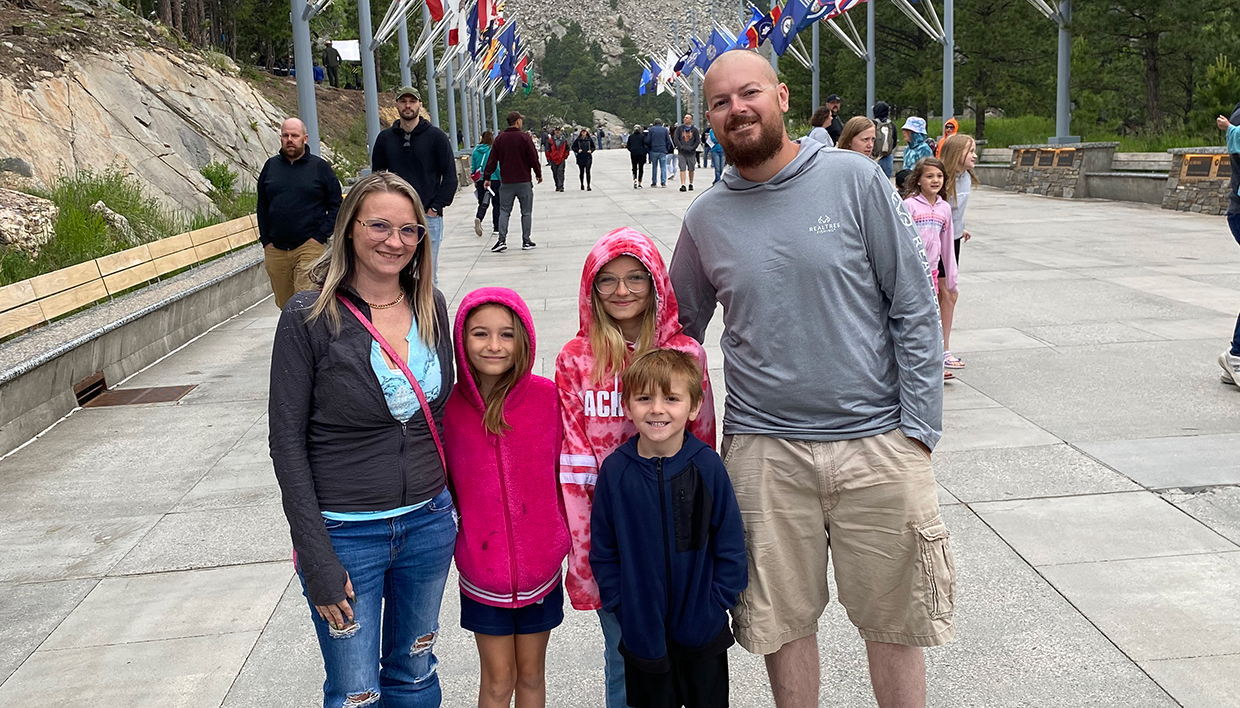 Published Sept. 19, 2023
Timberli Stone felt like she was drinking her life away. She drank every night after work and went out every weekend. Her liver function was at 30 percent. The hangovers, the fighting with her husband, the sorrow – everything finally came to a head.
"I was killing myself slowly," she said. "October 16, 2022, I woke up and said, 'I'm done drinking. I'm seriously done.'"
For the next eight months, Stone was sober without any professional help. She looked into inpatient and outpatient treatment but couldn't afford the cost or leave her family for such a long time. (Detoxing without medical supervision can be incredibly dangerous. If you're thinking about stopping use, please reach out to a medical provider.)
"Just going through sobriety by myself was hard enough," she said. "I like that I can just sit down with Aubrey (my coach) and talk openly with her. She's helping me figure myself out. I never really had that before."
There have been other periods of sobriety in Stone's life, including her pregnancies and the 100 days after her doctor cautioned her about her alcohol consumption. She was first introduced to Face It TOGETHER through a family friend.
"I really like the environment," she said. "The people there always say 'hi' – it's a good welcome knowing you do have people behind you."
Stone was in awe after Aubrey, her coach, shared her own story of recovery.
"Aubrey was very open with me about her alcohol," she said. "Hearing how she stopped and she'd never want to go back to that was amazing. We have a lot in common; it's crazy how we clicked right away."
Aubrey has helped Stone with self-reflection and self-care, which have served important roles in her wellness.
"When I was drinking, it took away a little of my bad day, but I'd wake up and start all over again. I never really took time to just reflect," she said. "Aubrey encouraged me to look in the mirror and ask myself questions. 'Are you worth it?' 'Are you beautiful?' It helps. Everything she's given me has helped."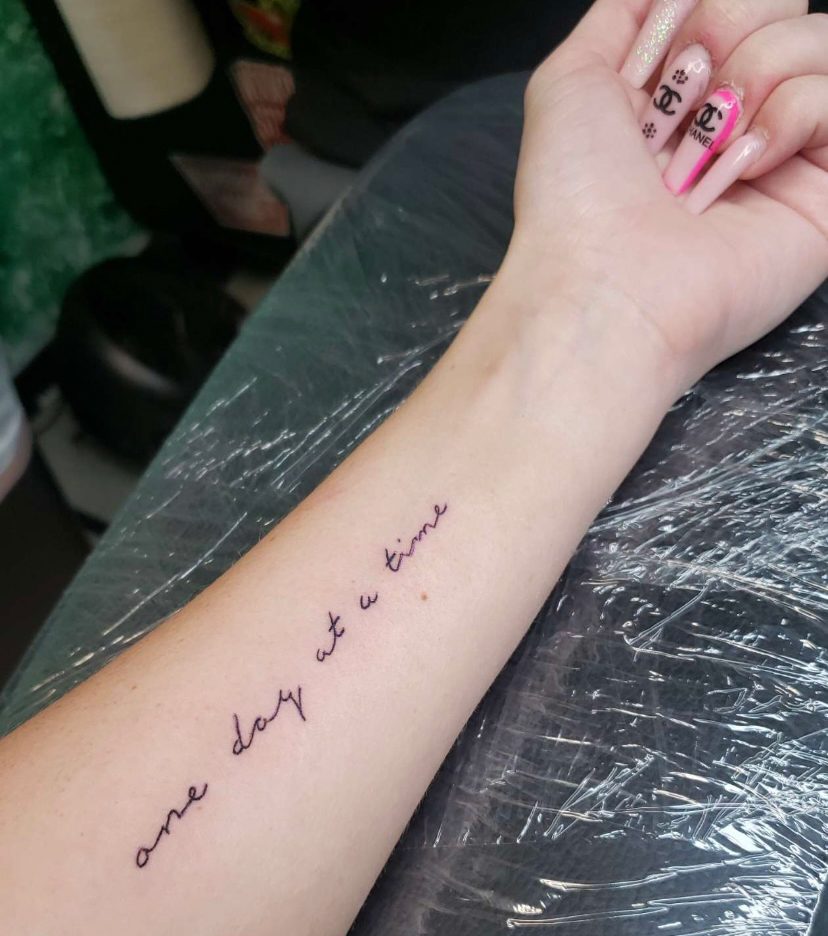 Stone got her first tattoo as a celebration of her sobriety – something she never thought she'd do. In cursive letters on her forearm, the "one day at a time" message also serves as a reminder.
"It's my very first tattoo; I'm really proud of it," she said. "I can look at my wrist and say, 'No, I don't need that drink.'"
Stone feels like a better mom, wife and friend now that she's no longer drinking. Despite the support she's seen from many in her life, she has also experienced backlash from some.
"My circle of friends definitely changed. People would say, 'Oh, you can have a drink or two.' It's not worth it," she said. "Being closer to my family and friends, knowing who my real friends are, knowing who I can trust – that definitely helps."
In addition to being more available for her family, Stone has also been there for a friend who's new to sobriety. For anyone else in early recovery – especially if they're doing it alone – Stone wants them to know there are people who've been through it and are ready to help.
"Just stay strong. You'll get through this, you got this, I'm proud of you," she said.