Data drop: RCI scores and engagement
August 3, 2017
This month's data drop is 17%.
From January 1, 2016 until May 25, 2017, Face It TOGETHER (FIT) members with the disease of addiction reported an increase in their Recovery Capital Index score after at least 90 days of peer addiction management coaching.
In this timeframe, 321 FIT members with the disease of addiction completed 579 Recovery Capital Index (RCI) assessments. The average total RCI score was 67.4 across all baseline RCIs taken. There were 132 members that completed at least one follow up to their RCI baseline.
Members demonstrated an 8.5% change in RCI total score from baseline to 30 days following. Members continued to demonstrate growth in RCI total score as they continued their engagement with a FIT peer addiction management coach.
After 91 days of peer coaching, FIT members demonstrated a 17% change in total RCI score; 17.8% change in personal score; 16.5% change in social score; and 17.6% change in cultural score.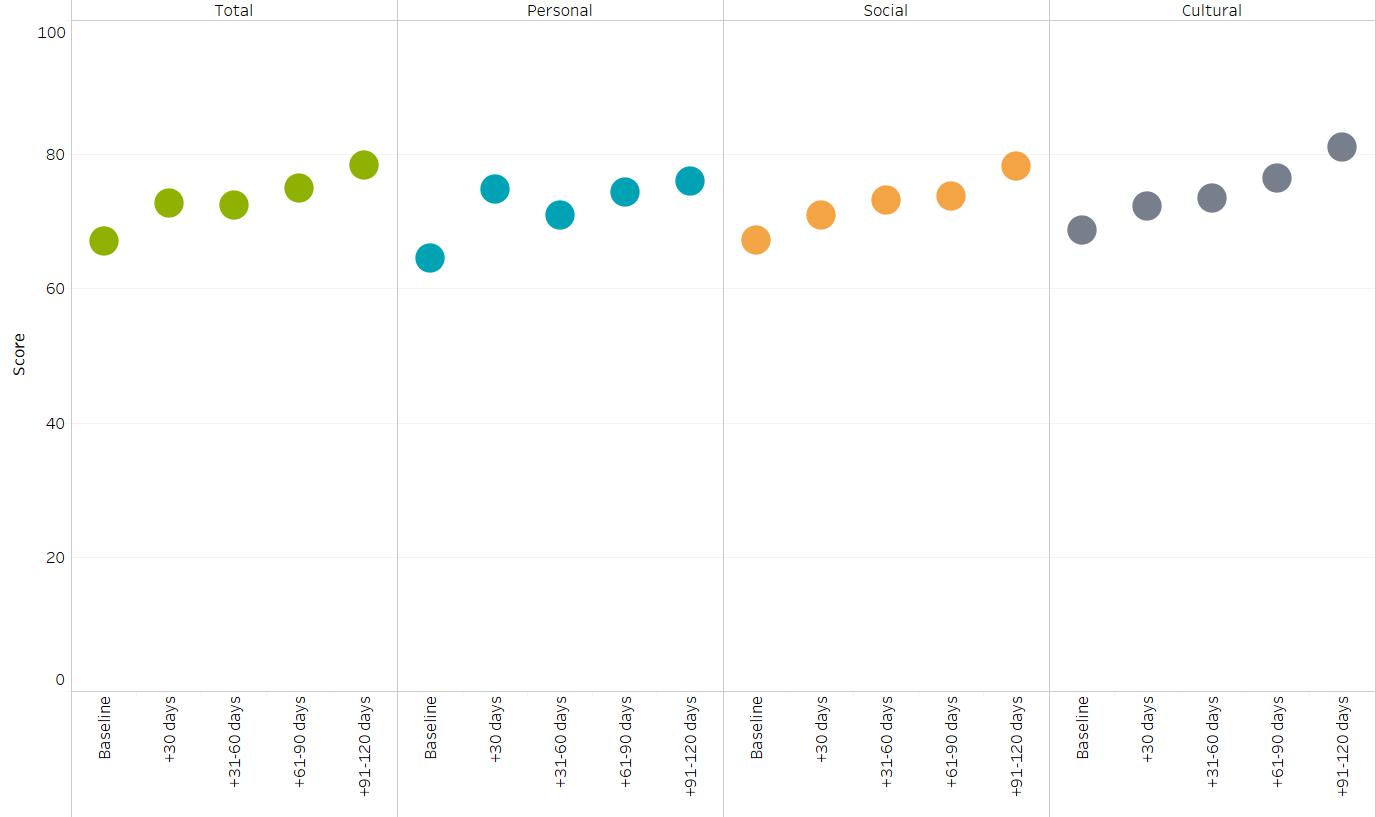 We will continue to assess the impact of length of engagement with a peer coach on our members' recovery capital as we use the instrument to measure their progress over time.
FIT is in the final stages of publishing our current RCI validation results and will continue our work to validate the RCI instrument's predictive nature for measuring behavior change.