Twelve addiction resources for loved ones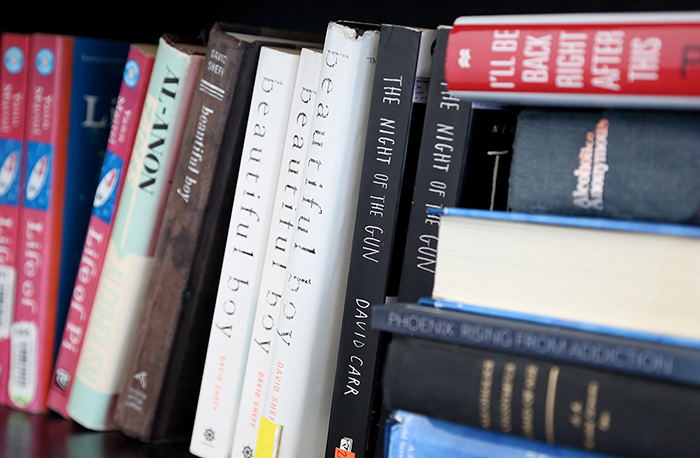 Published Sept. 14, 2017
There are many resources out there for loved ones affected by addiction or possible addiction. In fact, there are so many resources – everything from blogs to books to online support groups – it can be overwhelming trying to figure out what's useful and what's not.
We have some favorites that we use in our loved one coaching and often refer to our members. Here are 12 resources that can be helpful in better understanding addiction, addressing your own wellness and using positive strategies to motivate your loved one to get help:
1. Beyond Addiction: How Science and Kindness Help People Change
This our go-to book for loved one members because it uses proven behavioral science to help them better understand their unwell loved one. It also offers specific strategies utilizing kindness and positive reinforcement to help their family member overcome addiction.
2. CRAFT: An Alternative to Intervention
CRAFT is an acronym for a proven behavioral approach called Community Reinforcement and Family Training. This approach can be tremendously helpful for those who are tired of confrontation and conflict. CRAFT strategies are evidence-based and focus on positive and supportive ways to motivate your loved one to seek help.
About CRAFT:
CRAFT is a motivational model of help based on research that consistently finds motivational treatments to be superior to confrontational ones. 
More than two-thirds of loved ones who use CRAFT successfully engage their loved ones in addiction wellness.
Evidence suggests that individuals who are pushed into wellness by confrontational "tough love" methods are more likely to relapse than those who are encouraged with less confrontational means.
Concerned loved ones utilizing CRAFT experience greater improvements in their emotional and physical health than do those who use confrontational methods to try to help their unwell loved ones.
People who use CRAFT are more likely to see the process through to success than those who use confrontational methods.
3. Family Resource Center
This is a comprehensive website for parents of children suffering from alcohol or other drug problems. Everything is evidence-based. It provides advice for prevention, intervening in a child's substance use, treatment and supporting wellness.
4. SMART Family and Friends
This is a science-based, secular alternative to Al-Anon and traditional intervention methods. The website includes guides, information, reading lists and links to online and local support meetings.
5. Smart Family & Friends Handbook
Written in simple, straightforward language, this handbook includes tools, exercises and practical strategies for concerned loved ones. It covers topics like change and motivation, positive communication, healthy boundaries, trust and forgiveness – and much more. It combines two proven approaches: principles of SMART and CRAFT.
6. Clean, by David Sheff
This book offers hope and advice from a journalist father whose son nearly died from this disease. It helps family members develop empathy and concrete strategies for dealing with a devastating family illness.
7. The 20 Minute Guide to Change
This online workbook from the Center for Motivation and Change is a "practical, compassionate and effective roadmap for those who are concerned about their loved one's substance use." There are separate guides for parents or partners of loved ones. 
8. Getting Your Loved One Sober
This book explains a new, scientifically proven approach to intervention. It's focused on helping concerned loved ones improve the quality of their lives and learn how to make addiction wellness an attractive option for their unwell loved one. The program uses supportive, non-confrontational methods to positively engage loved ones. 
9. Pleasure Unwoven
Kevin McCauley, a medical doctor, focuses on an important question about addiction: "Is it really a "disease?" 
10. Everything You Think You Know About Addiction is Wrong
This video by Johann Hari comes up with some surprising and hopeful ways of thinking about addiction. Our loved one members really respond to this TedTalk.
11. Cadence – Parent CRAFT
This online course teaches parents the skills they need to meet the risks of addiction. It's based on the CRAFT method.
(There is a cost involved to access the course.)
We offer free peer coaching specifically designed for loved ones impacted by addiction. Our coaches have walked in their shoes and can help guide and support anyone worried about an unwell family member or friend. Contact us today for an appointment.