When it comes to addiction, embrace compassion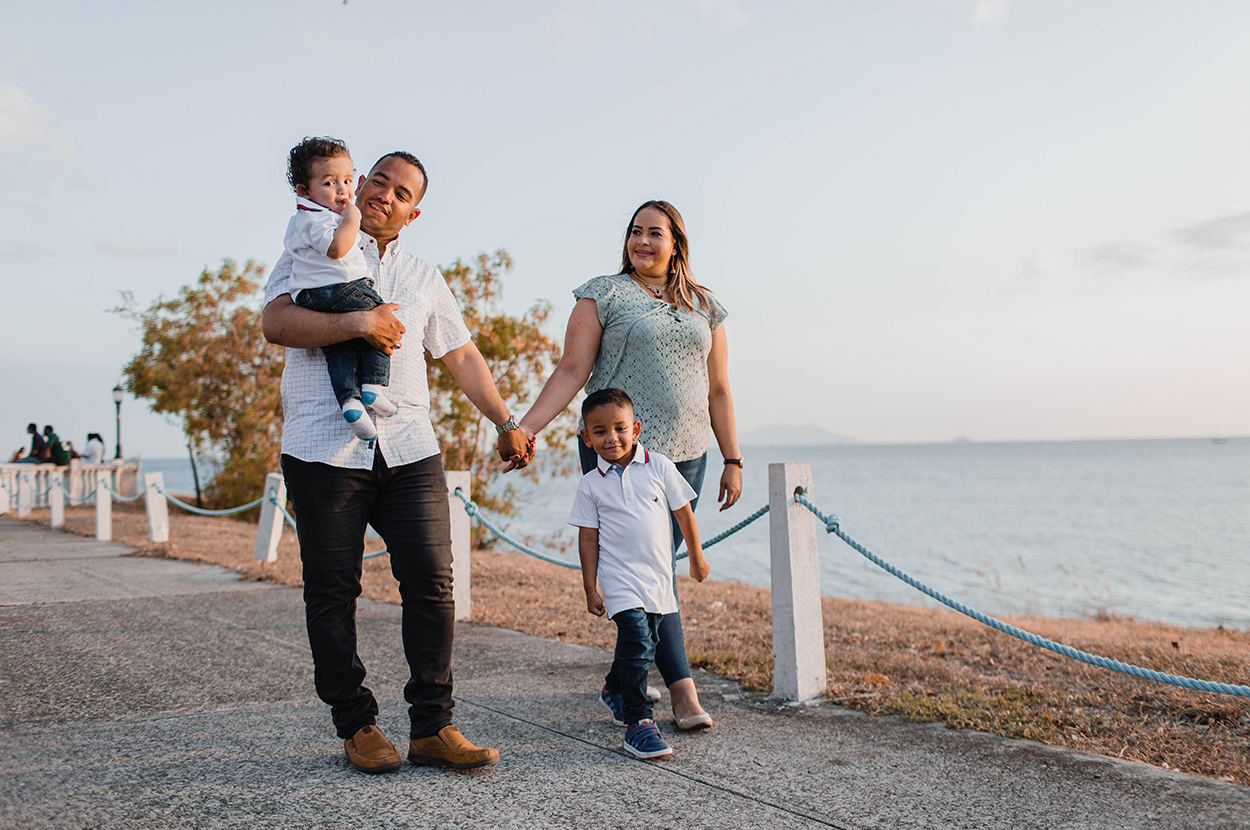 Published Aug. 14, 2019
Our culture has adopted many unhelpful and sometimes dangerous strategies to deal with addiction. This negative, all-or-nothing rhetoric is everywhere – it's no wonder so many loved ones feel lost, helpless and to blame. (Read this blog for more on the concepts of tough love and enabling.)
Most of the prevailing myths around addiction are simply untrue. You don't have to sit by while someone you love "hits bottom." You don't have to cut them off at the first sign of relapse or recurrence of symptoms. You don't have to yell or fight or confront them during an intervention. In fact, the science says you shouldn't do those things.
Change most often occurs when people feel supported, not coerced or judged. Confrontational strategies work against change. When it comes to helping someone who's trying to alter their behavior, compassion is key.
When the main dynamic in a relationship is conflict, it's difficult to communicate or move forward. If you accuse someone, or approach them harshly, their defenses will go up and it'll usually result in a fight. Compassion, on the other hand, helps open the door. If your delivery is kind, people will be much more likely to hear your message and change their behavior.
Although it's difficult, it's important to keep trying, hoping and loving. Many people do get well, even if it takes a long time or more than one attempt. Many of our coaches and members are living proof; we've included just a few of their stories.

Dela Hammargren, a peer coach in Fargo, ND, grew up in a home with addiction. By the time she was a teenager, she had already learned to cope with her feelings and experiences by using substances. After multiple drug-related charges, Hammargren completed court-ordered treatment.
"By the time I finally got help for my addiction, I had wanted it for about a year," she said. "I was miserable and didn't want to depend on a substance anymore."
Since her start as a peer coach, Hammargren has been contacted by people from her past. Even if they don't always follow through with getting help, she admires their courage for reaching out and is glad they know Face It TOGETHER is available when they're ready.
"It kind of takes my breath away when I remember that I was using with these people a couple of years ago. We were in some dark places together, and now they're reaching out because they want wellness too," she said. "I'm grateful that I can help people going through something I know is really hard. It's never too late for someone to get help and turn their lives around."

Melissa Flynn, a loved one coaching member in Sioux Falls, lost her stepson, Nicholas, in May 2018 to an opioid overdose. Despite her loss, she's committed to helping other loved ones who feel just as helpless as she did. One thing she tells others again and again: don't give up.
"Help is possible," she said. "I want loved ones to know it's ok to hope, because for so many years we felt hopeless."
Though it's difficult, Flynn believes it's important to recognize that someone's poor behaviors are symptoms of the disease, and don't reflect who they truly are.
"If you can remember what your loved one was like before the addiction took hold, that helps to separate the person from their actions," she said. "It's also important to understand that addiction affects the brain and changes the person suffering from the illness. Educating yourself in that area will help you understand the choices they are now making."
Looking back, Flynn said she can't help but remember the times she was angry or disappointed with Nicholas.
"I now wish that I would have recognized how much pain he was in, and how amazing it was when he showed up (for help)," she said. "I wish I would have hugged him tight, told him how proud I was that he showed up and how happy I was to be with him."

Shawna Darling, a peer coach in Denver, CO, struggled with meth addiction for more than 10 years. Despite receiving treatment and making several attempts at sobriety, her symptoms would recur and result in more and more consequences.
"By the time I had my sixth child, I couldn't stop using again. She was born positive for meth, so they were going to take the kids. I ended up in jail and my husband divorced me," she said. "I was just so alone and didn't know what to do. Finally, with a lot of support and hard work, and inevitably a few mistakes, I was able to get well and stay well."
As a coach, Darling tells her members to never give up hope. She believes there's a meaningful plan for every person, no matter what may have happened in their past.
"I have this great job, I have a home, I have a car – I have things that people have in life," she said. "It just feels so great to be where I'm at today. And to never forget where I came from."