New year marks changes to leadership
January 1, 2020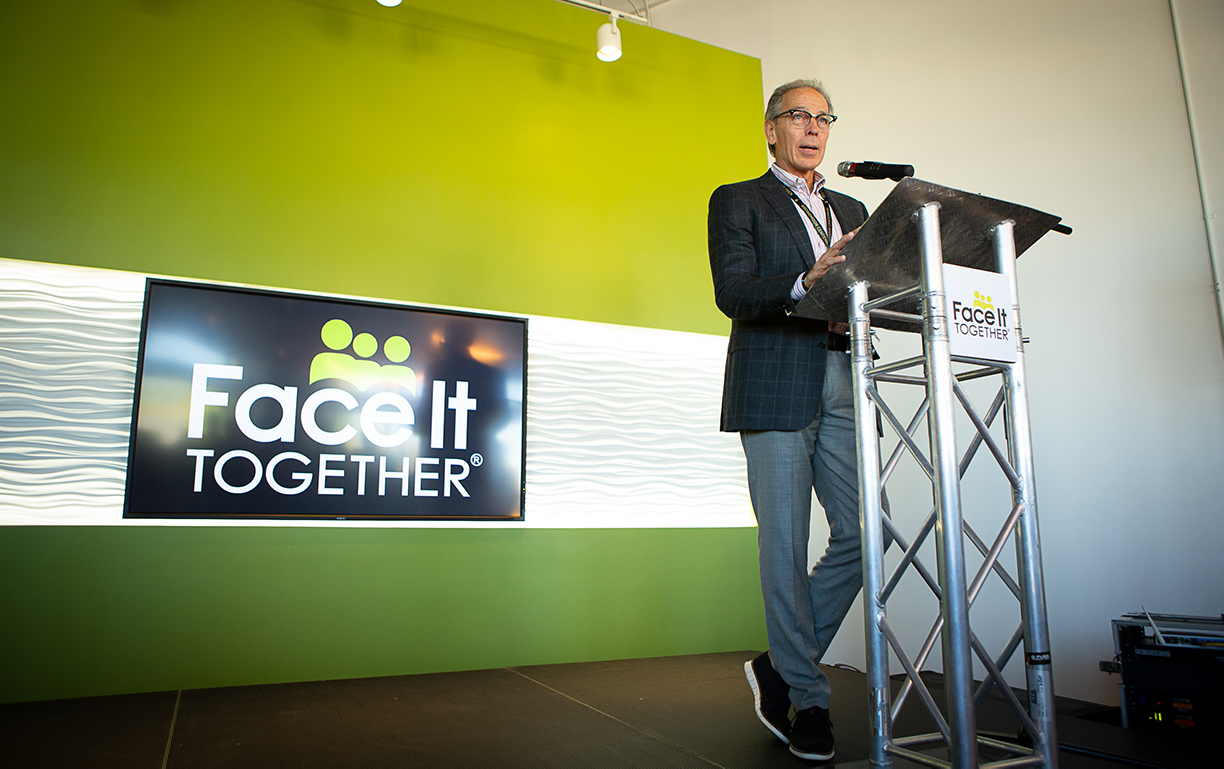 News release
SIOUX FALLS, SD — Face It TOGETHER's CEO succession, first announced in August 2019, officially took place at the start of the year.
Kevin Kirby, Face It TOGETHER's co-founder and longtime CEO, officially retired from Face It TOGETHER Dec. 31. Wendy White, formerly the nonprofit's COO, has taken over as CEO.
Face It TOGETHER recently celebrated its 10-year anniversary in Sioux Falls. In Kirby's time as CEO, the organization went through a number of significant milestones, including the creation of its workplace and loved ones programs, expansions to North Dakota and Colorado, and a number of prestigious awards and grants. He will remain on the FIT Board of Directors.
"Although I'm stepping down from my formal role, I plan to be engaged with this organization's mission for the rest of my life," Kirby said. "Wendy has valuable professional experience in healthcare and technology and I'm excited to see where she takes the organization next."
White brings more than two decades of healthcare and technology experience to her new leadership role. She joined FIT in October 2018 to help manage key customer relationships with employers, granting agencies, foundations and others.
"We're grateful for Kevin's dedication to this organization over the years and are looking forward to a new chapter in Face It TOGETHER's history," White said. "I'm excited to see what the next 10 years bring."
Another change to Face It TOGETHER's leadership took place at the end of 2019. Dan Rykhus, CEO of Raven Industries, has stepped down from the Board of Directors.
"We're incredibly thankful for Dan's support over the years," White said. "He made a great addition to our Board and work in Sioux Falls and beyond."
In the new year, Face It TOGETHER's team members will continue to focus on providing the best care possible to those they serve.
"Helping our members get through - and thrive - after addiction is the most important work we do," White said. "Our commitment to our members' wellbeing remains our top priority."