Tournament raises more than $90,000 to support addiction wellness
June 3, 2021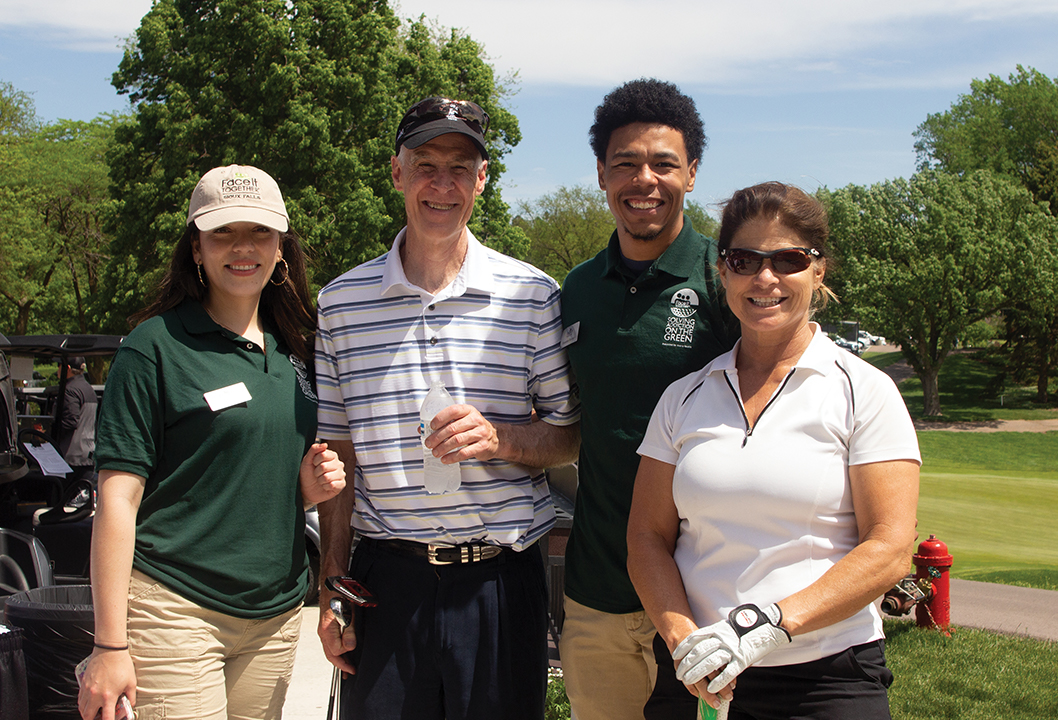 News release
SIOUX FALLS, SD — More than 90 golfers from around the region gathered to raise awareness and funds for addiction wellness coaching.
Solving Addiction on the Green presented by Avera Health was held Monday, May 24 at the Minnehaha Country Club. More than $90,000 was raised to provide data-driven, life-changing peer coaching. 
"We are so excited and humbled to see the outpouring of support from our communities," said Dane Bloch, Face It TOGETHER Director of Development. "This could not have happened without the support our volunteers, donors and sponsors."
A beautiful day of mixed sun and clouds greeted golfers at one of the region's premier courses. Teams representing businesses, coaching members and community leaders played an 18-hole scramble tournament. The leaderboard was tight, but the MetaBank team took gold with a field-best score of 57. Players also competed on every hole for 18 $100 Scheels gift cards for the winner of pin contests.
Solving Addiction on the Green brought together 30 corporate sponsors from around the region. Face It TOGETHER is honored to have Avera Health as the tournament's presenting sponsor.
The 2022 Solving Addiction on the Green date will be announced soon.
If you would like to make a financial gift to support the work of Face It TOGETHER, please visit wefaceittogether.org/give.