Addiction wellness celebration returning this month
September 14, 2021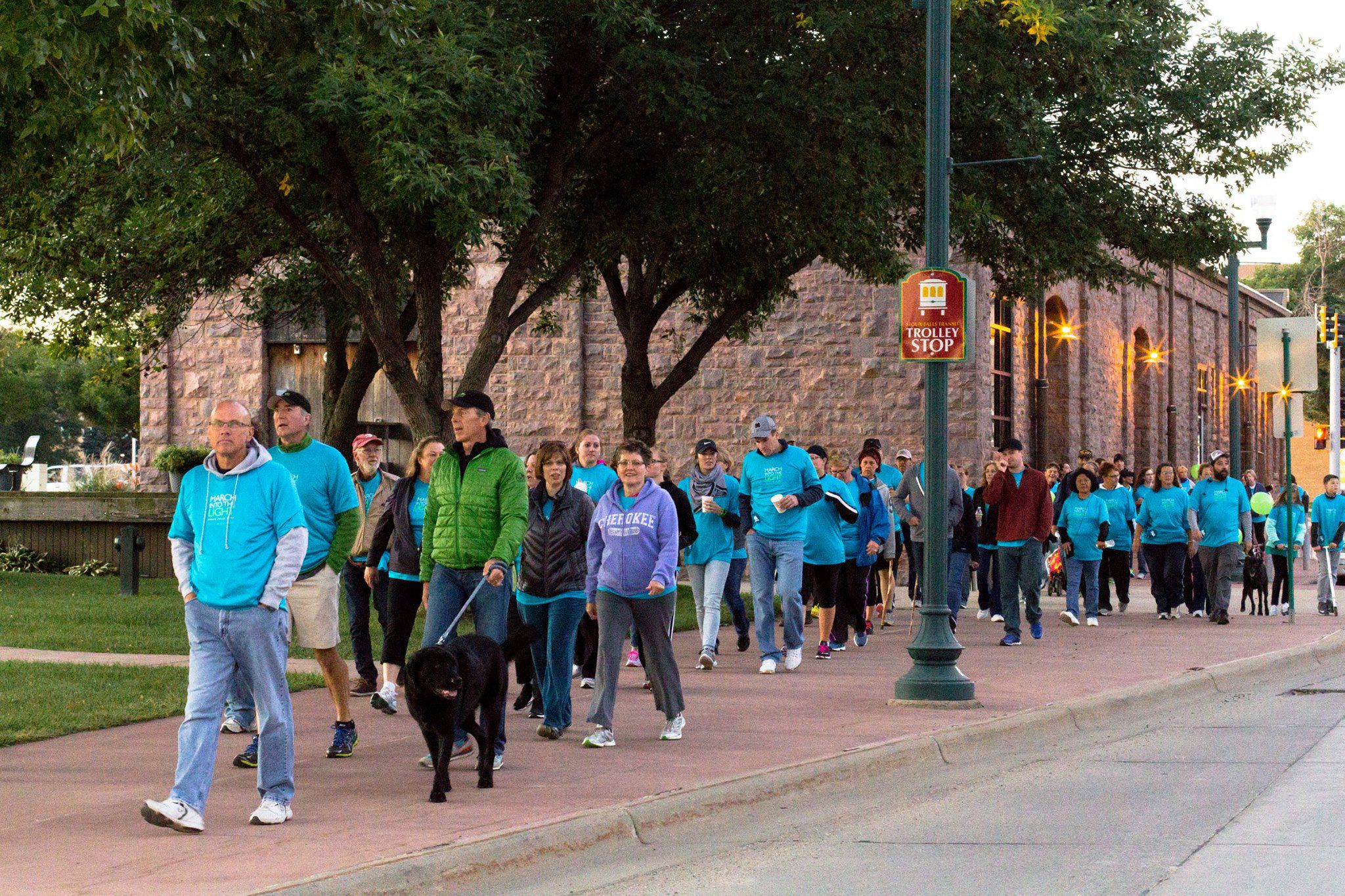 News release
SIOUX FALLS, SD — A community event that brings people together to celebrate addiction wellness will be renewed this year.
Face It TOGETHER is thrilled to renew its annual walk, March Into the Light, which honors those who have struggled with the disease of addiction. With a 6:30 a.m. start, participants walk into the morning sunrise, just as those with addiction move out of darkness and into recovery.
The walk will take place Sept. 25 at Good Earth State Park and feature messages of hope and encouragement submitted by donors and supporters along the park trail.
"What I remember most is the strength of the message – walking into the light of recovery," said Terri Brown, Face It TOGETHER's longest-serving peer coach. "Over the years of my addiction I was in a very dark place. Once I finally decided to forgive myself and start self-care, that was the beginning of my light."
Face It TOGETHER is an addiction wellness nonprofit that started in Sioux Falls in 2009. The nonprofit provides effective, nonjudgmental peer coaching for those impacted by addiction, including loved ones. The first March Into the Light was held in 2011. Each Recovery Month, hundreds of people would gather to celebrate wellness.
"It was really powerful, seeing everyone come together in support of recovery," Brown said.
This year marchers will make their way along the Good Earth State Park 1.1 mile loop trail to one of three overlooks to view the sunrise. Trails are groomed and maintained to provide accessibility to all who want to attend. Parking passes will be provided to all participants.
Community members interested in attending can RSVP here.