Twila's addiction recovery story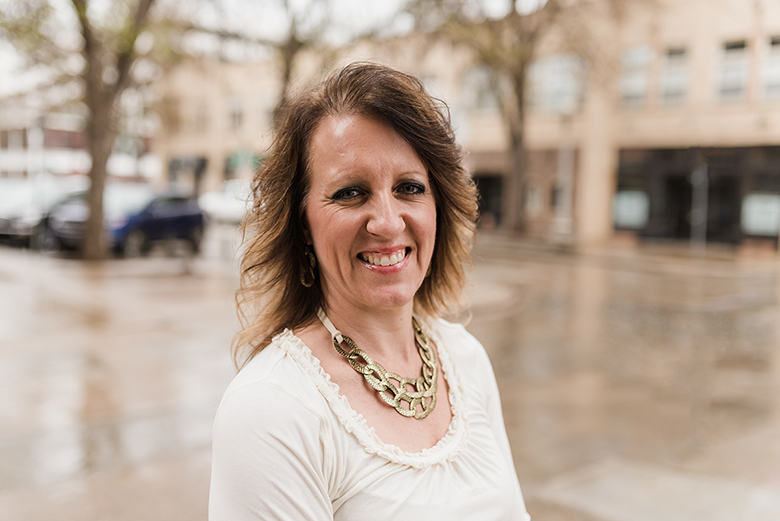 Published June 21, 2016
Twila Johnson's experience with addiction took her by surprise.
In her early 40s, a mother of three and 22 years of experience in nursing at Sanford, alcohol became something she didn't know how to function without.
Now in recovery, Johnson's energy and focus is one day at a time.
She also tries to give back. About every other week, Johnson distributes 12-step informational packets to the courthouse, and would eventually like to do so in emergency rooms.
"Of course, initially I didn't want anybody to know. It's a stigma, I don't want anybody to know. And now I'm like, 'How can I help?'" she said. "If I can help another person in that hopeless state of mind, then I can help myself. And as long as I keep doing that, I will help myself."
Johnson is a giver by nature; it's why she made a career out of nursing.
"It's exciting to be giving without expecting something in return," she said. "Even though it's a job, it goes beyond that."
Johnson's desire to help others is one of the reasons she's so excited about Face It TOGETHER, and why she'd eventually like to volunteer as a recovery coach and help people whenever and wherever she can.
Until then, she'll continue taking advantage of every opportunity to help others. Something as simple as giving someone else a ride to a peer support meeting can help keep her grounded that day, she said.
"My mess has become my message," she said. "The best way for me to stay sober is to help others that are seeking solutions."
'A loss of identity'
Born in Napoleon, N.D., and raised in the state her whole life, Johnson said she never really thought about leaving.
"For me, Bismarck's just big enough and just small enough," she said.
The community has provided her and her three kids with many opportunities, she added.
Her 26-year-old is enrolled in dental school in Lincoln, Neb., married and expecting his first child in September. Her second son, who's 24, is newly married and works in the ER at Sanford Health in Bismarck. And her daughter, who's 20, is attending nursing school in Fargo.
Only 19 when her oldest son was born, Johnson said the next 18 years were all about her three kids. They travelled all over the state to attend football and baseball games, wrestling and soccer tournaments and cheerleading and gymnastics competitions.
Once the oldest graduated, and the younger two had their licenses, Johnson said she found herself with a lot of free time and a loss of identity.
"I didn't have a purpose, and so alcohol became my solution for my lack of self-worth and who am I type of thing," she said. "Alcohol is what made me feel okay."
Johnson continued to drink, and the separation from her husband turned into a divorce. She then got into an "all-wrong" relationship, and found even more reasons to drink.
Johnson knew she had a problem, and she thought about going to treatment. It wasn't until a significant other urged her to go in January of 2014 that she finally did, but she wasn't really invested in her recovery.
After successfully raising three kids and accomplishing great things in her nursing career, Johnson considered herself to be a very efficient and in-control person, especially at work, where she encountered diseases, including addiction, on a daily basis. She couldn't understand why treatment wasn't working, or why she was unable to get a handle on her addiction.
"I was not willing enough to take my alcoholism seriously," she said. "I mean, why can't I figure this out? I'm educated, I've raised a family, I have a job, why can't I figure this out?"
At first, Johnson kept her disease and treatment a secret. She was on a so-called "roller coaster," participating in treatment but unable to fully commit.
"Again, my alcohol became the solution for all of that," she said. "And it affected my job. Eventually it affected my job."
In June of 2015, Johnson went to work drunk. Her nursing license was suspended and is up for review by the North Dakota Board of Nursing in August. She'll have a total of three years of probation, which ends in 2018.
After that day, one she thought would never come, Johnson started going to day treatment. She felt embarrassed and defeated, but still wasn't fully dedicated.
"I wasn't disciplined enough myself, I needed those outside forces and I tried to skirt around every one of them until I finally was willing enough to surrender to help that the program I'm in offers," she said.
Today, peer support meetings are vital to Johnson's recovery. She attends meetings throughout the week, and finds strength in helping others.
Now working as a department assistant at the Sanford Health Sunset Drive Continuing Care Center, Johnson said she hopes to return to Sanford in some capacity after her North Dakota Board of Nursing hearing in August.
'Maybe this is something'
When Johnson first heard about Face It TOGETHER several months ago, she remembers thinking, "Maybe this is something."
She liked the fact that Face It TOGETHER is neutral, collaborative and seemed to agreethat there's no right way to get well.
She said she thinks of it as a sort of "hub" – one that's open to everyone with no stigma or shame attached.
As someone who's experienced treatment, Hope Manor, the 24/7 program and 12-step meetings in Bismarck-Mandan firsthand, Johnson said she's seen a need for more communication between stakeholders in the realm of recovery.
"There's so many opportunities I think we're missing," she said, pointing to the faith community and education in the healthcare industry in particular.
Johnson said in her 22 years of nursing, when she and her coworkers would see "frequent flyers" return to the hospital, no one would know what to say or do for them.
"(The stigma is) those people are helpless and worthless. Especially in the Emergency Room, or the people that take care of them frequently, they get jaded. People get jaded and that's just the way it is," she said. "Even though down deep I think there's compassion, but they just don't know what to do."
Johnson said she likes Face It TOGETHER's recovery coach model because it allows people to take ownership in their recovery, in addition to keeping them connected to support after treatment.
Whereas sometimes what's discussed between a counselor and client is expected to stay there, Johnson thinks a recovery coach can offer more flexibility and openness.
She's also excited for the Workplace Initiative to come to businesses in Bismarck-Mandan, and added that since the start of her recovery, whenever a coworker quits suddenly, she wonders if it had something to do with addiction or other personal issues.
Though her nursing license has been suspended, Johnson said she feels grateful to have not been given up on.
"From the workplace perspective, Sanford could've easily fired me on the spot," she said. "And they were gracious enough to keep me and work with me in my Board of Nursing probation."
Today, Johnson believes she's more grateful, accepting, tolerant and patient than she was a few years ago – the last of which comes in handy when she thinks about all that could be done by Face It TOGETHER in terms of the Workplace Initiative and increasing awareness.
Until then, she'll attend meetings, spread her message and take it day by day.
"Education and awareness. And less fear," she said. "There is a solution."