First-time ironman racer honors 'unbreakable' father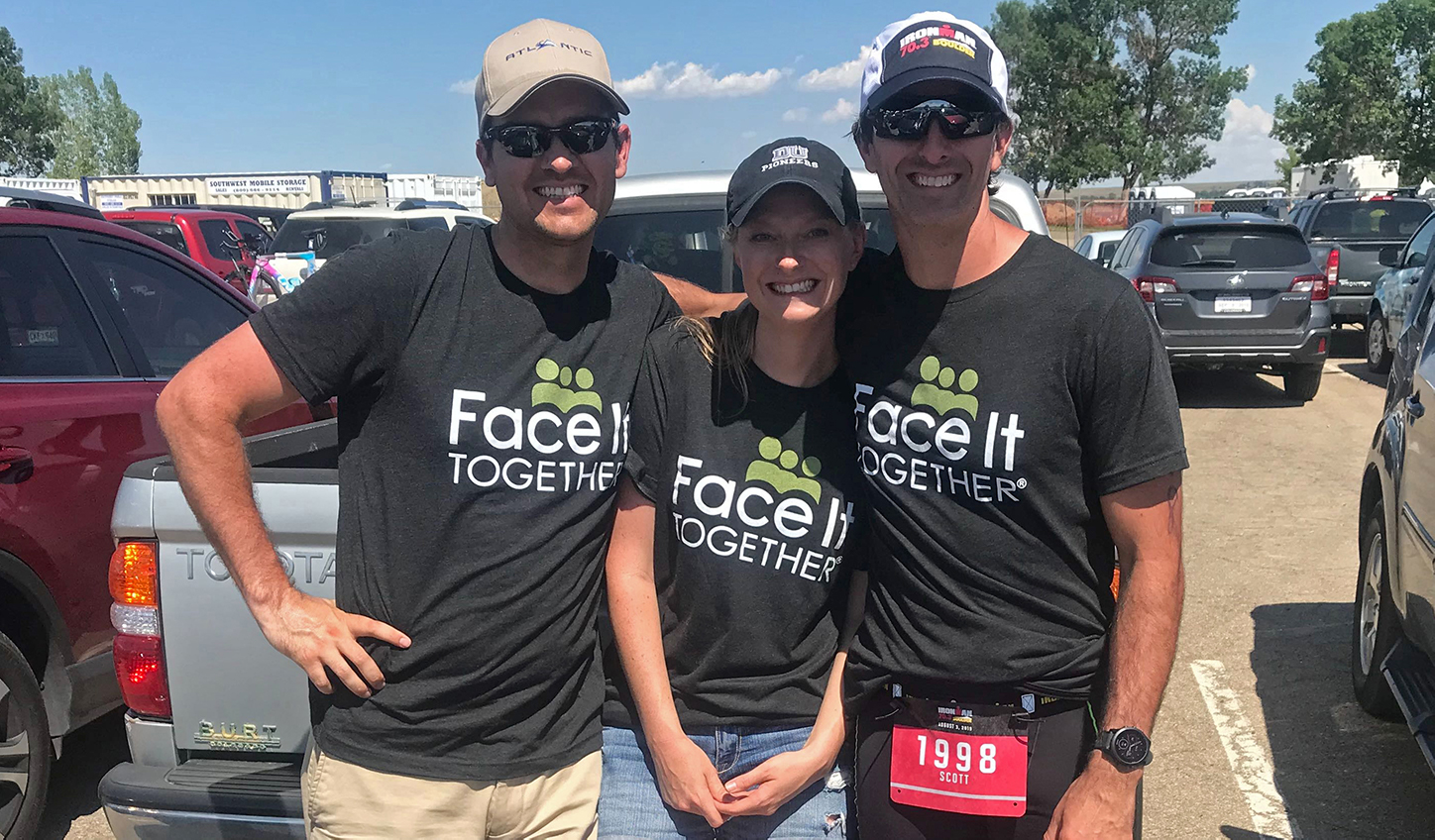 Published Sept. 28, 2019
Scott Sample completed his first half ironman in August as a way to honor his father, Chip Sample, who passed away unexpectedly earlier this year. In the weeks leading up to the race, he raised more than $10,000 for Face It TOGETHER to honor his legacy and generate awareness for addiction.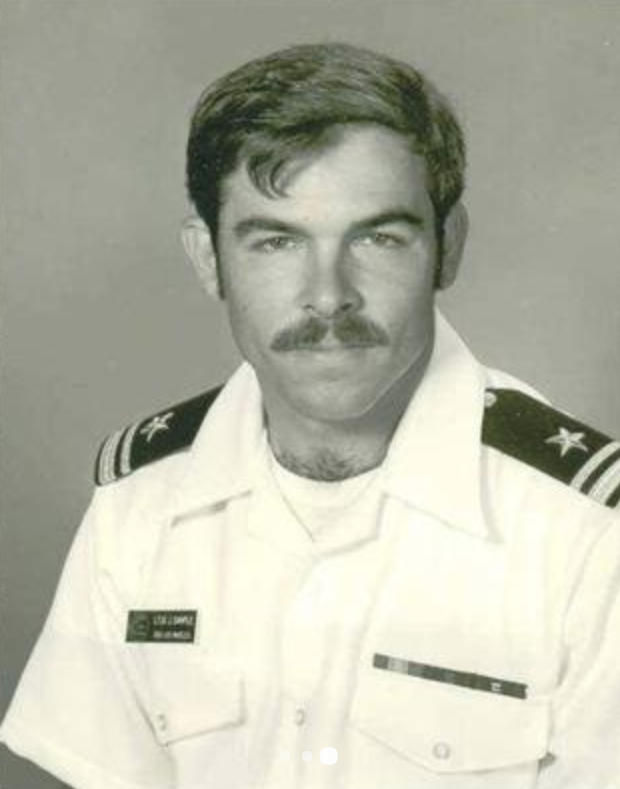 While looking through his father's Naval Academy yearbook shortly after he passed, he discovered his nickname was "Iron Man." Sample said it's a nickname that rang true decades later.
"He never broke a bone in his life, but it wasn't for lack of trying. I saw him routinely go end-over on his mountain bike or skis, and he survived a plane crash," he said. "For me as a kid, and even now, reflecting on him as an adult – he was an Iron Man. He earned it."
Sample said his family was fairly active and spent a lot of time outdoors. Over the years his father endured many intense crashes, including a fall off of an Alpine slide when Sample was 16.
"After I went down, I saw my mom in a panic coming out of the medic tent. So we go in there and his Broncos shirt is melted to his chest, his knees, elbows and shoulders are skinned up and they're picking fiberglass out of his skin with tweezers," he said. "I asked what happened, and he's like, 'Well, I wanted to see if I could do it without any breaks.'"
Despite being "unbreakable" through frequent crashes and accidents, Sample describes his father as warm natured.
"We're talking about a guy who had a PhD in physics and was a captain in the Navy. He drove one of the first nuclear submarines all over the world. And he had more stories than anybody you'll ever meet," he said. "Yet when you met him, you'd never feel an air of better than you or smarter than you. In fact, he didn't care to share those types of stories."
A few summers ago, his father was staying with a relative who had a bird feeder. Sample said he got three different calls that week about feeding the local hummingbirds.
"This guy drove with nuclear weapons in his backseat, and he cared more about telling me how he got to feed hummingbirds," he said.
Honoring a legacy
Sample said his father was a big believer in the differences between remembering and honoring someone's legacy.
"The way he explained it, honoring someone improves the world in their name," he said. "So after he passed away, I started looking for an opportunity to do that."
At about the same time he found out his father's nickname, a coworker signed up for a half ironman race in Boulder, CO. The race was scheduled exactly four months after his father's passing.
After signing up, Sample had about two months to train for the race.
"What surprised me the most was that the preparation wasn't just about mental and physical fitness," he said. "You really need to plan out diet, hydration and biology, because if you don't you may find yourself in a lot of trouble or pain."
Sample's goal was to finish within five hours and 30 minutes, which was the average finish time for his age group. He was on track to meet that time until about mile nine of his run, when he rolled his ankle.
"If it was on any other day I would've been fine. But when I have zero balance or energy left to fight back on the roll, it went a little further than it should've. So I had to like walk it out for probably two miles," he said. "That's when I was absolutely miserable. And I was thinking about Dad a lot. I had gone 66 miles of the 70, the last thing I wanted was to not cross the finish line on my own."
Once he did finish, Sample said his pain disappeared.
"Everything was gone. Because right before that, every inch of my body hurt," he said. "Still, I definitely want to do another race like this. I want to keep going."
Breaking down stigma
Sample's father struggled with alcohol addiction for several decades.
"I think it's important to note there are so many ways I could have honored my Dad. There are plenty of worthy organizations that support veterans, military families or even conservation since he was really interested in the outdoors," he said. "But I chose to find something related to his addiction because I wanted to be part of the population that is working to break down stigma."
Sample initially heard about Face It TOGETHER as it was expanding to Denver, CO in 2018. He remembers being impressed by the peer coaching approach – it didn't seem as all-or-nothing as other addiction programs he'd heard of.
"It got me really excited, especially knowing the hardships my Dad faced with other support programs out there that weren't a fit for him," he said.
While Sample was raising money for Face It TOGETHER, he said about 20 people shared their own stories of addiction with him.
"I was probably pulled aside 15, 20 times out of 80 donors. Sons, dads, daughters, uncles, moms and wives – it showed that addiction isn't far from anybody's life," he said. "You might not have it in your world, but I guarantee you have a friend that is very heavily impacted by it."
Sample believes Face It TOGETHER's social return on investment speaks for itself. He encourages anyone contemplating a donation to get involved at whatever level they can.
"You can afford it, and you can't afford not to," he said. "I wish my dad could have been one of the lives that Face It TOGETHER is going to save, but since he isn't, I am committed to making sure that the dozens of other folks I've met with a story just like mine have a different ending."