Kelsey's light of addiction recovery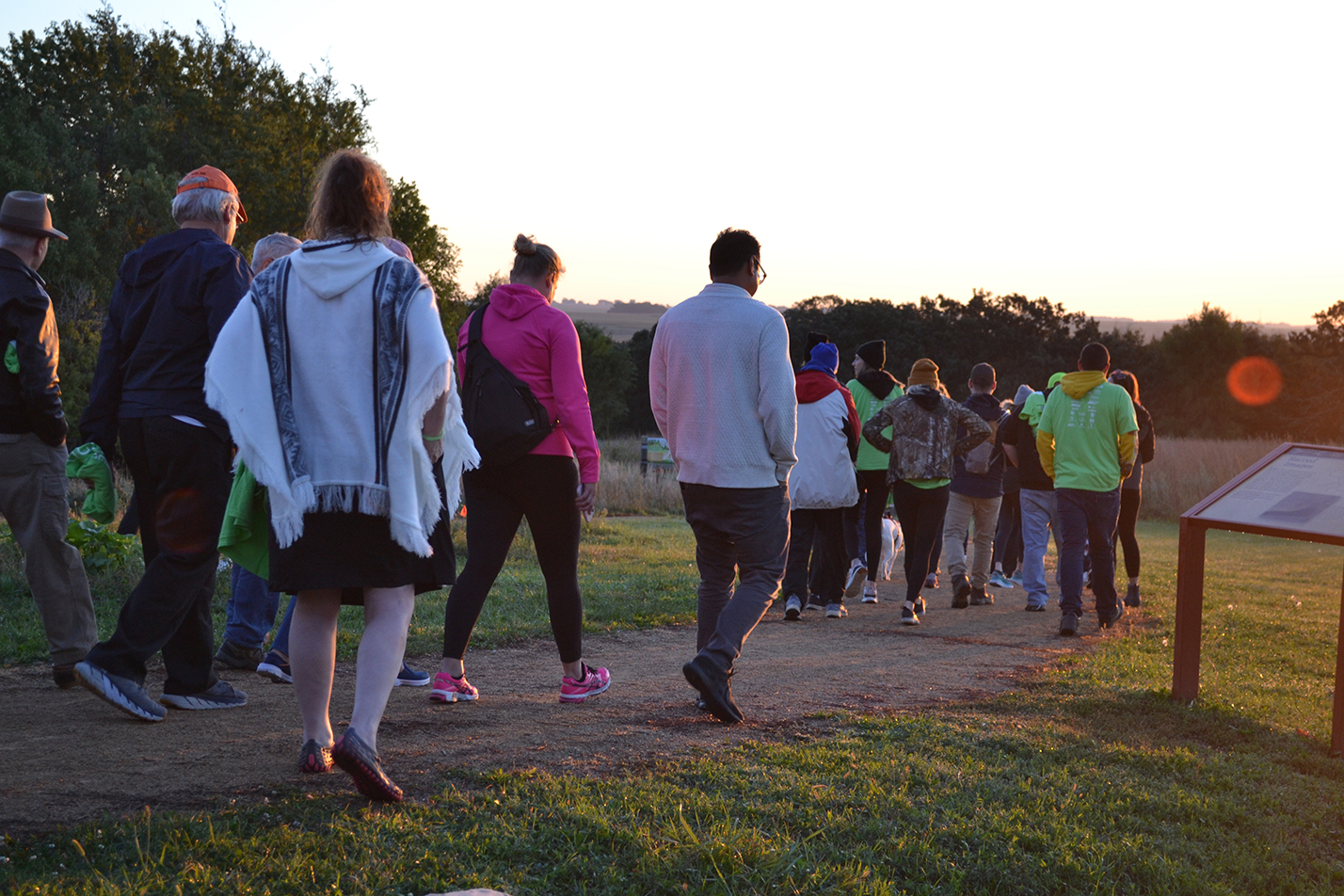 Published Jan. 11, 2023
My name is Kelsey. I'm from Sioux Falls, SD and I'm a mother, a daughter, a sister and friend who happens to be in recovery.
My childhood and home life were relatively quiet. I have amazing parents, a wonderful little brother and lots of pets. I was extremely social, excelled in academics and was taught to be hardworking.
But once I reached my 20s, I began to ignore my mental health. I used alcohol to cope with my anxiety and depression and it began to take its toll. I started dating a man and was introduced to methamphetamine. I fell deep. Everything revolved around meth, my whole life, family, friends, who I was as a person – everything fit into that 50cc syringe. Within 10 months, our house was raided. While in jail, after losing everything, I learned I was pregnant.
I gave birth to a beautiful little girl and was sober, but I was far from okay. I hadn't processed anything – my past, my emotions, my trauma. That's something that we forget: addiction in itself is absolutely traumatizing. I hadn't processed anything. After a few years, we started using meth again. I cannot put in words the depths of hell and torture that I was in on a daily basis. Finally, there was a shock wave of events that made me realize I needed help, so I went to treatment. My wonderful treatment center laid an amazing foundation and I'm forever grateful to them. Their program lit a spark in me that would eventually blaze.
After moving to Rapid City with a new partner, I was linked with Face It TOGETHER and my peer coach, Kattie. My partner kept relapsing and refused to seek help. Eventually, my whole world shattered. Kattie walked with me through my trauma. She helped cultivate my self-love and self-respect. Talking to someone who has been through similar situations, who knows the ins and outs, who can share their story, has been completely life-changing.
In my time with Kattie, I have left my abuser and moved back to Sioux Falls. I have a beautiful and stable home. I feel capable and comfortable in my own skin. I'm accountable, dependable, honest and kind. I have boundaries. I pay attention to my mental and emotional health; I have a spiritual connection. My friends have their Kelsey back, my parents have their daughter and above all else, my child has the mother that she truly deserves. And I am so proud to say that this December was my third year of meth out of my life.
There are so many people that we have lost to this disease. So many beautiful, wonderful people that just needed a helping hand. I'm so sorry for the pain they went through and I wish they could've seen their light. It takes hard work and sacrifice, but it is worth every single second. It doesn't mean that times can't be hard. It just means that down to my core I'm grateful to not be in that prison anymore. And I truly believe that every single person has a chance to be free.
To me, the light of recovery means being unlimited in the life that you want and truly deserve. Thank you for listening to my story and for helping others find their light.