Community leader Greg Sands dedicated to addiction solutions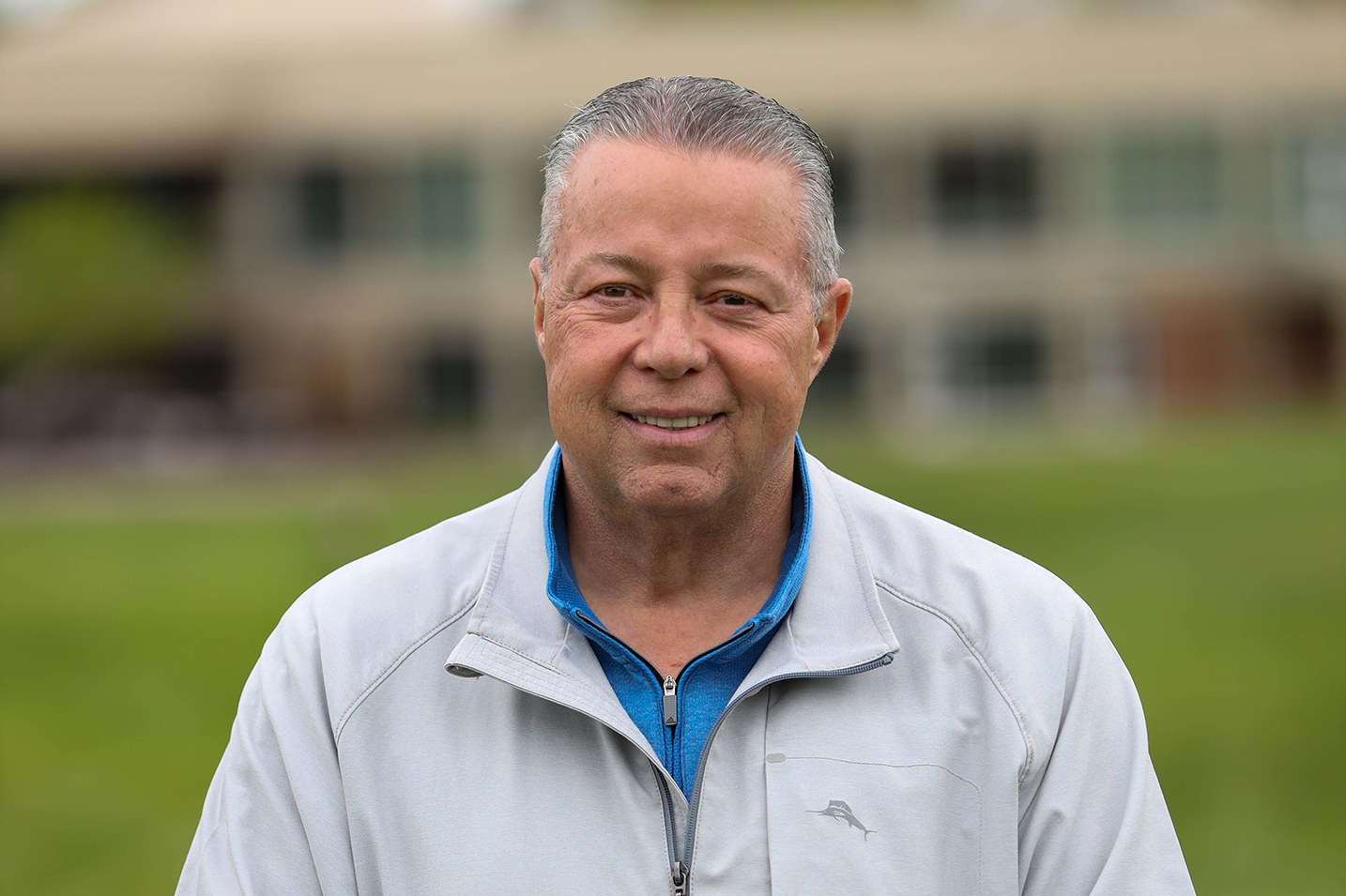 Published Aug. 12, 2022
Greg Sands is well known throughout the Sioux Falls, SD community for his philanthropy, successful business – Sands Wall Systems – and commitment to helping others find recovery from addiction. That commitment is present in nearly everything he does, including pausing this interview with Face It TOGETHER to answer a call from a mother who needed to get her son into treatment.
"Today in my life, because of my high profile, resources and connections I have in the community, a lot of people reach out to me for help," he said. "I feel very compelled to do what I can in any community for addiction… I'm going to continue doing what I do, and I'm going to continue putting up buildings for people with addiction and behavioral health and homelessness issues."
But the work doesn't come without its own toll.
"Yesterday, (within) one day, I found out about a former employee who died, one of my sponsee's sponsees died and last night, I had a two-hour phone call with a widow who's worried about her son dying. That was all just yesterday. It's just crushing for me," he said. "I really commend the people who are in the trenches at Face It TOGETHER, the Avera Addiction Care Center and others, because they're rockstars to stay uplifted through all of this."
Sands' history of helping others goes back more than 30 years, when he and others in recovery helped start and stabilize the Narcotics Anonymous meetings in Sioux Falls.
"Prior to that, there was no consistency in meetings," he said. "Today, they are a thriving fellowship in our community."
More recently, Sands had a pivotal role in bringing the Avera Addiction Care Center to the area.
"(Avera) had come out here and asked what I wanted to do. And that's really rare, that a multi-billion-dollar company comes out and says, 'How can we help you out, Greg? What do you need?' And that's why that treatment center is standing there," he said. "Everyone I've put through there is still well. Five out of five."
Even with Sands' achievements – including a Presidential Pardon in 2001 – and his extensive work in the field, he needs to prioritize his own recovery.
"The misconception that people have about money is if you have money you don't have problems," he said. "And that's a huge misconception, because you have problems, you have feelings, you want friends, you hate it when you lose a friend. You have all the exact same emotions as I had when I was poor, which was most of my life."
Starting about 15 years ago, Sands' status in the community started to affect his anonymity in 12-step meetings. Today, he relies on his network of supporters and close confidants to maintain wellness. His work helping others also plays a role.
"I couldn't show up to a meeting and not be asked all kinds of things about my company. It was Sands Drywall that showed up to a meeting, not Greg Sands," he said. "Thankfully, I've always known to surround myself with a support group. And being a service to God and others… that helps me stay well. Even after all these years, I still hate addiction because of what it does."
The potent and even lethal drugs available today have exacerbated issues surrounding addiction, Sands said. He believes Fentanyl, or the disguising of Fentanyl, is community's greatest challenge when it comes to addiction.
"These kids or people think they're taking Oxycontin and they're not. Two out of five pills can kill you. So, you're almost at a 50/50 ratio," he said. "When I was in the wrath of addiction, and if that was my drug of choice that second, those Oxycontin pills, and they told me there's a 50% chance that pill could kill you, I would still take it. No doubt. So, I think that these overdoses are unintentional, but they know they're playing Russian roulette."
The toll of Fentanyl is one reason why Sands believes so strongly in supporting organizations like the Avera Addiction Care Center and Face It TOGETHER. He first became involved with Face It TOGETHER early in its history and served as Board of Directors Chair.
"I'm grateful for my part of being with Face It TOGETHER and proud to be part of it," he said.
Sands admires Face It TOGETHER's Recovery Capital Index, a tool for measuring recovery success, and its employer-based program, FIT @ Work. FIT @ Work enables employers to provide peer coaching as a free mental health benefit to their employees and families.
"It's very cost-effective. And I know that coaching – the aftercare, if you will – is so critical and why so many fail without it," he said.
To employers skeptical about the presence or impact of addiction on their business, Sands would tell them at least 10% of their workforce has issues related to addiction.
"And certain industries are higher, like construction," he said. "As an owner, your expenses are constantly going up. Everything from paper clips to buildings, trucks – this is a very cost-effective tool for an employer to help his people and their families. It's extremely cost-effective. We've had (Sands Wall System) staff go. Face It TOGETHER has helped multiple people I know get on a path to recovery. And they're still on that road."