Partnering to innovate addiction care
December 9, 2019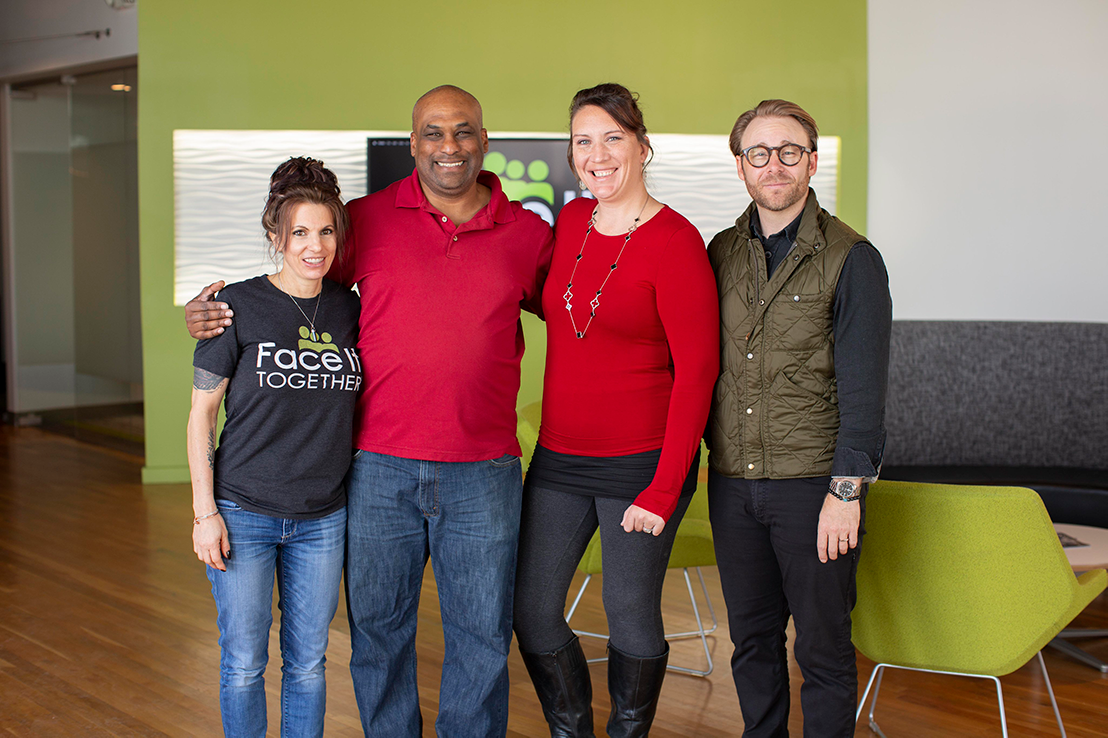 News release
DENVER, CO – Welkin Health, a San Francisco-based digital health company, announced today that Face It TOGETHER has selected the Welkin Care Management Platform to create an end-to-end solution that strengthens the outcomes for Face It TOGETHER's behavioral health members. 
After working with Salesforce Health Cloud for more than a year, Face It TOGETHER made the switch to Welkin Health's Care Management Platform. While using Salesforce Health Cloud, Face It TOGETHER realized it needed more developer and IT resources to support native builds, third party apps and integrations than its team had available. 
Specifically, Face It TOGETHER needed to integrate multiple communication modules including text, phone and video that weren't native to Salesforce Health Cloud to achieve seamless communication with their members. This meant managing multiple vendors and a third party developer to achieve the same functionality that is native to the Welkin platform. The increase in time and resources managing Salesforce Health Cloud became unsustainable. 
"We were looking for better ways to interact with information in real-time to make it more beneficial for our health coaches and members. We found this super easy with Welkin with all the call, text and communication methods," says David Whitesock, Chief Innovation Officer, Face It TOGETHER. "With Welkin, we're not looking at big structural changes, we're looking for basically no code type software adjustments." 
Welkin Health allows teams to manage multiple care programs in one platform. Effective treatment of addiction most often requires addressing an underlying behavioral health issue. According to the National Institute on Drug Abuse, the comorbidity of these two use cases is very high, and approximately half of the people who experience a mental illness will also experience some kind of addiction at one point in their lives, and vice versa.

Welkin's configurable Care Management Platform requires zero code to develop automated workflows for care teams. The platform creates a holistic view of each patient by natively consolidating content, data and all communications between care teams and members. The goal is to enable the care team to deliver long-term healthy outcomes effectively to a greater number of members.

Customized workflows that automate care allow Face It TOGETHER coaches to deliver more intimate, native experiences for their members. This helps Face It TOGETHER achieve its long term goal to reach more people in remote areas with simple communication features along with telehealth capabilities. 

"We developed Welkin with care teams in mind. Our primary focus is engaging vulnerable populations, and the technology needs to seamlessly support that mission," says Chase Hensel, Co-Founder and CEO. "We're thrilled to be able to partner with Face It TOGETHER to continue supporting Face It TOGETHER and the battle against addiction."
About Welkin Health
Welkin Health is a digital health company that helps healthcare organizations increase revenue and reduce operational costs with improved health outcomes through engagement, education, and support programs for people living with chronic disease. Our workflow and communication software allows care teams to prioritize patient outreach and reach members on any device, including SMS, phone call, and email. Welkin helps teams focus on building and maintaining long-term relationships with custom configurations of the Welkin Patient Relationship Management platform. For more information about Welkin, visit https://welkinhealth.com/