Face It TOGETHER wins Bush Prize
December 18, 2014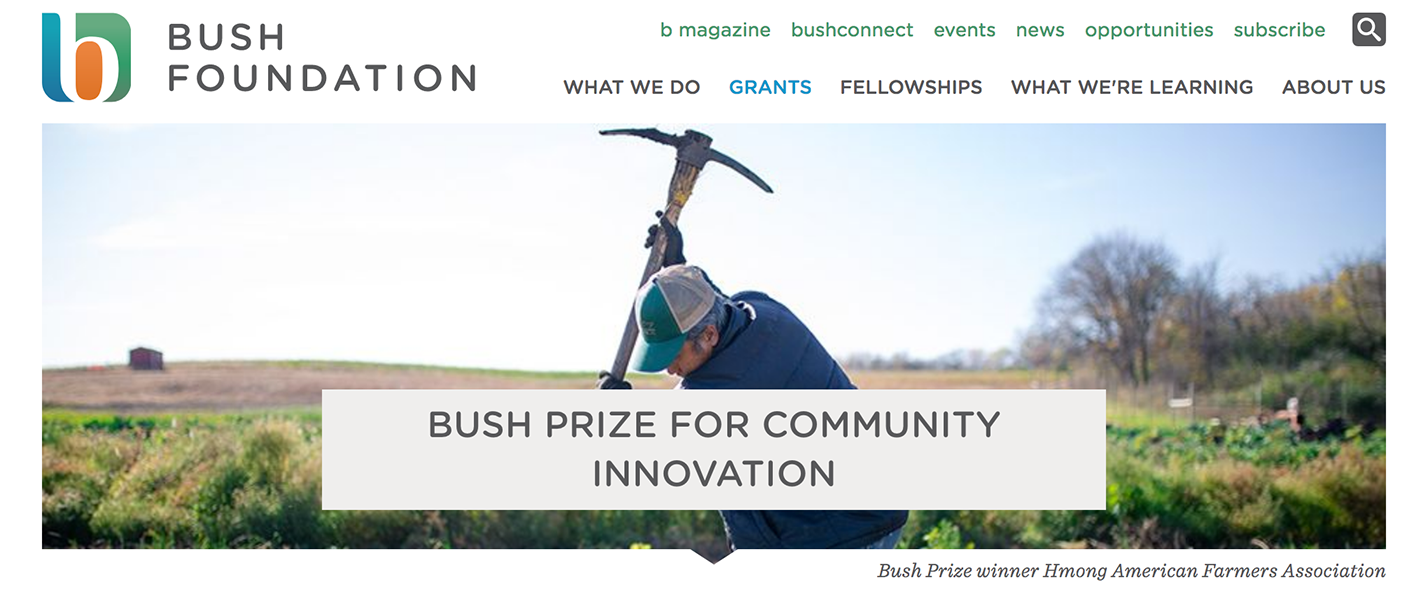 Face It TOGETHER Sioux Falls has won a 2014 Bush Prize for Community Innovation. The prize is awarded by the Bush Foundation to organizations that have demonstrated a strong commitment to creative, innovative problem solving.
"This recognition is really about the power of our community coming together to find new ways to address addiction, our most challenging social and health problem," said Julie Schoolmeester, Executive Director of Face It TOGETHER Sioux Falls.
The Bush Prize honors and supports organizations with a proven record of creating innovative solutions to address community challenges and opportunities. Winners are chosen for innovations that have been developed through inclusive, collaborative processes focused on making the most of community assets, and that are more effective, equitable or sustainable than existing approaches.
"Face It TOGETHER Sioux Falls has a remarkable story of innovation that is a testament to the power of inclusive, collaborative and resourceful problem-solving," said Bush Foundation President Jennifer Ford Reedy.
The prize includes an award of $117,532 to Face It TOGETHER Sioux Falls to further advance its mission to help addiction sufferers get well.
Face It TOGETHER Sioux Falls provides free, non-clinical, peer-to-peer addiction management services, including long-term recovery coaching, to help people get well and stay well from the disease of addiction.
The organization also engages employers, health care systems, health insurance companies, addiction treatment providers and other sectors to create a community architecture that removes barriers to addiction care and supports long-term addiction wellness.
"As a whole, Bush Prize winners are deeply invested in new ideas, new ways of approaching problems and new ways of involving the community," said Mandy Ellerton, Bush Foundation Community Innovation Manager. "Face It TOGETHER Sioux Falls' track record speaks volumes, and we look forward to seeing what this organization's continued creativity and leadership can mean for the future of its community."
Learn more about the award on the Bush Foundation website.