Data drop: Feeling well rested
July 4, 2019

This month's data drop is 38%.  ​
Quality sleep is a fundamental biological necessity. Sleep problems can negatively impact a person's health and wellbeing, including anxiety and depression, heart issues, obesity and/or cancer1. Alcohol and other drugs, including their withdrawal symptoms, are disruptive to healthy resting patterns, including falling asleep, maintaining sleep and the overall quality of rest. In addition, sleep problems can contribute to the recurrence of addiction symptoms2. Research has shown that a recurrence in symptoms is more closely tied to sleep issues than other factors such as severity of addiction, age, marital status, employment and depression2. 
At the start of Face It TOGETHER (FIT) coaching, 38% of our members with addiction indicate they are waking up and not feeling rested. Females (41%) are more likely than males (37%) to be struggling with quality rest. Helping our members address areas that are causing the greatest risks for unhealthy behaviors is an important step in the peer coaching relationship. This includes helping members with techniques that are important to self-care, such as ways to relax and to reduce their stress.
After participating in peer-to-peer coaching for 30 days, 57% of our members report feeling fresh and rested when they wake up. After 60 days of coaching, 65% report improvements in their rest. These same members are also showing an average 12% increase in their overall recovery capital (personal, social, cultural areas) after 60 days, compared to 9% average for all of our members.
Addiction to alcohol and other drugs impacts the body, mind and spirit. And like other diseases, the signs and symptoms vary depending on the person and the severity of the illness. Our peer coaches meet members where they are and help them along their journeys to wellness.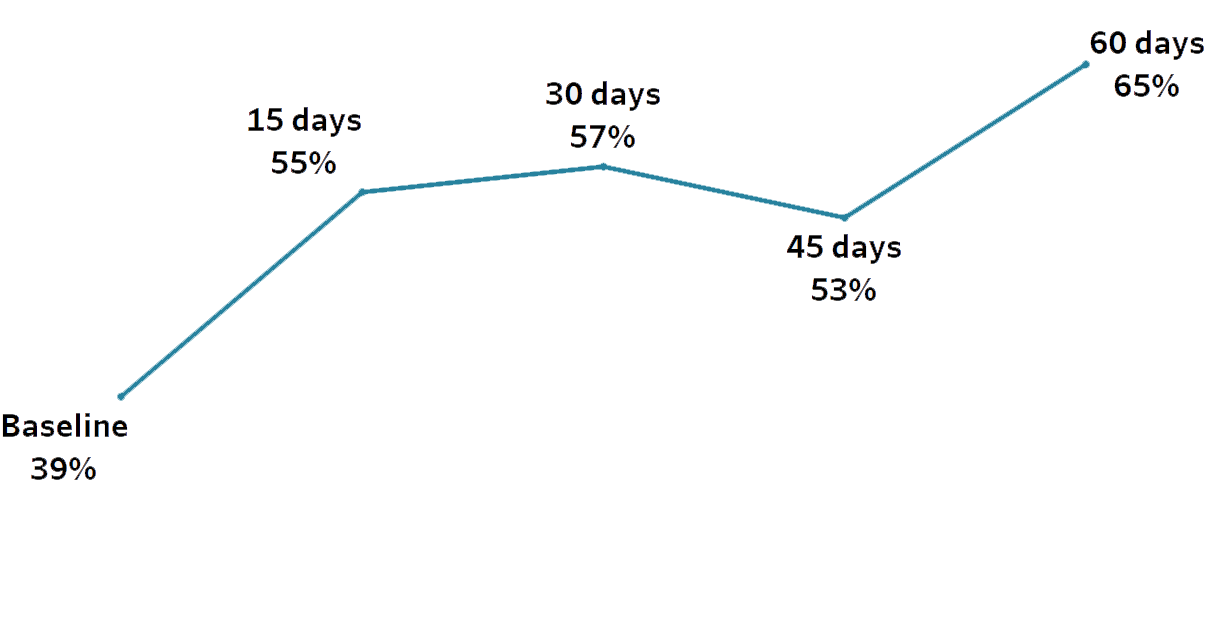 1. National Sleep Foundation 
2. Roehrs, T. A., & Roth, T. (2015). Sleep Disturbance in Substance Use Disorders. The Psychiatric Clinics of North America, 38(4), 793-803.