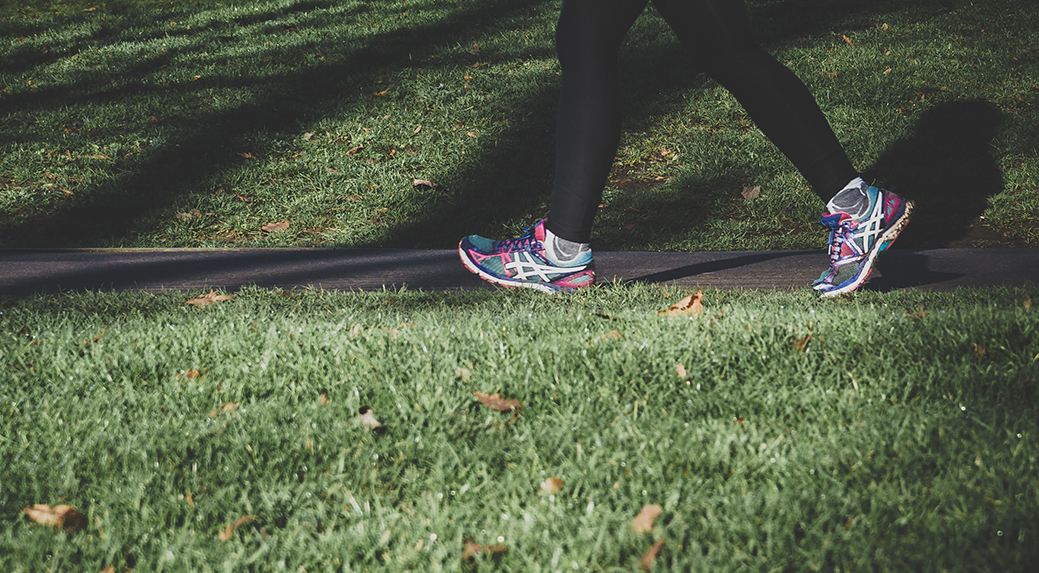 Published July 16, 2016
Runners Against Destructive Decisions (RADD) is trying to change how the Bismarck-Mandan community sees addiction and how people suffering from addiction see themselves.
Started by Judge David Reich more than two years ago, the program is aimed at helping those who suffer from drug and alcohol addiction to start healthy behaviors and relationships.
Runners and walkers alike are welcome to attend, as well as family members or friends in support of loved ones suffering from addiction.
The program is cheap; its only costs are shoes and race entry fees for participants who demonstrate a commitment to the group.
Reich said funding has never been a problem for RADD – the Santa Run in December covers its few expenses – but he's always looking for consistent support and attendance.
 "Everybody thinks it's a good idea and a good program, but the trick is to get more people involved in it, and that's what we're looking at doing," he said.
Most of the group's participants have come from Drug Court. Reich said he'd like to see more involvement from people who have completed treatment, families, students and AA members.
Tom Regan, a counselor at Heartview and editor of City Magazine, is one volunteer who's been with RADD since its start.
"I was already a runner and I knew Dave Reich, and I agreed with the mission. I simply subscribed to the mission," he said. "It's something that we all preach as counselors, the importance of exercise and socializing with the right people."
Exercise and Serenity
Jack Beck joined RADD when he was in drug court more than two years ago. He heard Reich give a talk about it, and thought it was something he could do.
He hadn't run since high school, and his first few runs were difficult, but it didn't take long for him to realize that he liked doing it, so he stuck with it.
More than two years and four pairs of running shoes later, Beck has participated in several local 5k races and three half marathons.
"I was really nervous at first and at the end I loved it," he said of his first race. "I didn't think I'd fit in, but the running community is really supportive."
Beck is a quiet person, but that hasn't stopped him from cultivating positive, lasting relationships during RADD runs.
"I think the best thing about RADD is that they kind of let you go at your own ability your own pace. They just encourage you to get out and run," he said. "There isn't any judgement – that's what I like about it."
Originally from Mandan, N.D., Beck has lived in other states, but always came back for family and the slower pace.
He said if it weren't for his family's support, he probably wouldn't have stuck with running.
"It helped me reconnect with my family quite a bit," he said.
Beck graduated Drug Court in January 2015. Though the program was a big help and held him accountable, he attributes much of his success to running.
"I don't know if I would've stayed clean without RADD. I was struggling in drug court, but this gave me a release," he said. "I needed something for stress."
At last year's Santa Run, Beck was presented with a Beacon of Hope Award. He was also presented the 2015 Bismarck Marathon Heart and Sole Award, an award recognizing runners who've overcome challenging situations and inspired others to do the same.
Reich said Beck has been an inspiration and continually reminds him of why RADD should continue.
"Running is kind of his identity," Reich said. "It gives him an identity and a purpose."
Beck said even during moments when they aren't talking, he still feels the support from other RADD members.
"I think (RADD is) a great tool because most people in addiction tend to try to do it by themselves, and sometimes you need support," he said. "And it is kind of like a support group, even if you're not talking. Just knowing that there's other people there."
Robin Robillard, another RADD participant, has had a similar experience. He's walked with the group Tuesday and Saturday mornings for more than a year.
Like Beck, Robillard heard about the opportunity when he was in Drug Court. He'd been through multiple treatment programs before, so he decided to try the running group because it was something different. He's happy he did, because it's been a "wonderful experience," he said.
"I enjoy the company, I enjoy the camaraderie," he said. "It just puts me on a different path than the old normal AA or NA. It's a different environment than that."
Since he joined, Robillard said he's become pretty good friends with Reich and Regan. They cover a lot of different topics while walking – not all relate to addiction.
"It's conversation friends would have," he said. "It's nice to be able to visit and enjoy the morning."
Robillard said there are often times when they'll walk and not say anything, simply enjoying the morning's beauty and peace.
"It's just wonderful to be part of the morning. To be part of Mother Nature," he said. "I think sometimes we as human beings we tend to forget about that. We tend to forget what our creator has given us. I think it's a wonderful experience."
As a whole, Robillard said the RADD group is a very uplifting one.
"I get my serenity with the group that I walk with. They seem to understand one another and we all kind of know each other's pasts," he said. "Judge Reich is a wonderful man, he sees people in my situation all the time, he keeps seeing us and keeps seeing us, but he's not a judgmental person. I tend to see him in a different light than what his job is."
Reich has a similar philosophy, and said the group has a runners-support-other-runners theme.
"Once you're there, everybody's a runner, it doesn't matter what you do or where you come from," he said.
Though Reich said his hope is for RADD participants to set goals and participate in races, even if they don't, the group still provides regular exercise, good role models and hopefully a better sleep schedule and diet.
"Hopefully they'll build some confidence and self-esteem while they're working towards the goal and feel good about it," he said. "And the hope is that by after eight weeks it kind of becomes a habit for them and they see the benefits and they want to keep doing it."
Reich would like to increase these benefits even more by starting short talks on Saturday mornings, which will cover topics like nutrition and daily motivation.
In the meantime, they'll keep running.
"Doesn't matter if you're first place or you're last place, at least we got up and did it," Robillard said. "And we'll never walk alone, we'll never run alone. There's always going to be somebody that's going to be next to you, and that's the beauty of the whole program. We'll never let anybody be alone."