Office design can set company tone
October 30, 2015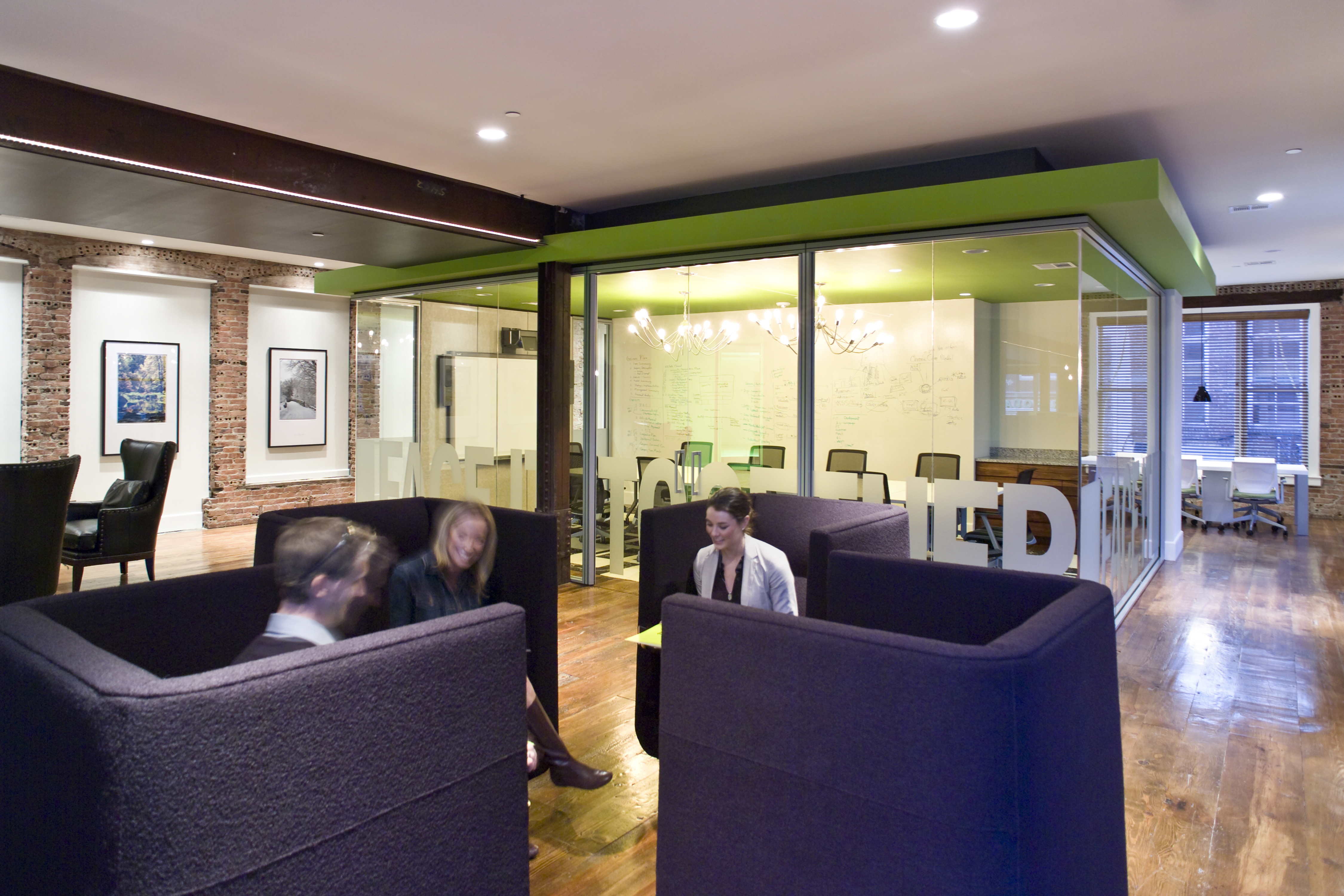 By: The Argus Leader
Some of the coolest office spaces in Sioux Falls feature amenities that could give just about anyone a little office envy.
Drop-down ceiling monitors. Fitness centers. Themed conference rooms. Unmatched views of the city skyline.
But beyond the cool factor, the best office designs also dig deep into a company's culture to set a tone that inspires employees and reminds them what their companies are all about.
"Often the culture of a company is related to what their space looks like, so if it's a fun, inviting space or a dull, very institutional space, that can sway someone's attitude on whether they like to come to work or not," says Lenae Schwartz, owner of Lenae Designs. She helps clients transform their office space. "It's about presentation and making sure customers see success when they come into the office."
Innovative workspaces also play a role in attracting talent.
A survey by the American Society of Interior Designers shows that people who liked their workplaces were 31 percent more likely to be satisfied with their jobs. Nearly half who were seeking work said a company's office space affected their decision on whether to accept a job.
Evidence also suggests people work better in a well-designed office. According to a study by the Center for Health Design, a good office layout benefits a company by 6 percent of an employee's salary, and good lighting and temperature by half a percent.
"Productivity and creativity is key, keeping your employees engaged by creating an appealing environment," says Schwartz.
Creating cool office spaces takes the right mix of creativity and practicality, a blend that brings together the companies themselves and some of Sioux Falls' best designers. Here are three stimulating Sioux Falls offices.
Face It Together
Nonprofit organization Face It Together moved into its new 4,000-square-foot home in the Boyce-Greeley Building at 231 S. Phillips Ave. three years ago. By choosing a mix of old and new design, the company preserved the historic integrity and character of the 1930s space, while giving the space a fresh, contemporary look.
Read the full story here.