Changing lives across North Dakota
January 14, 2019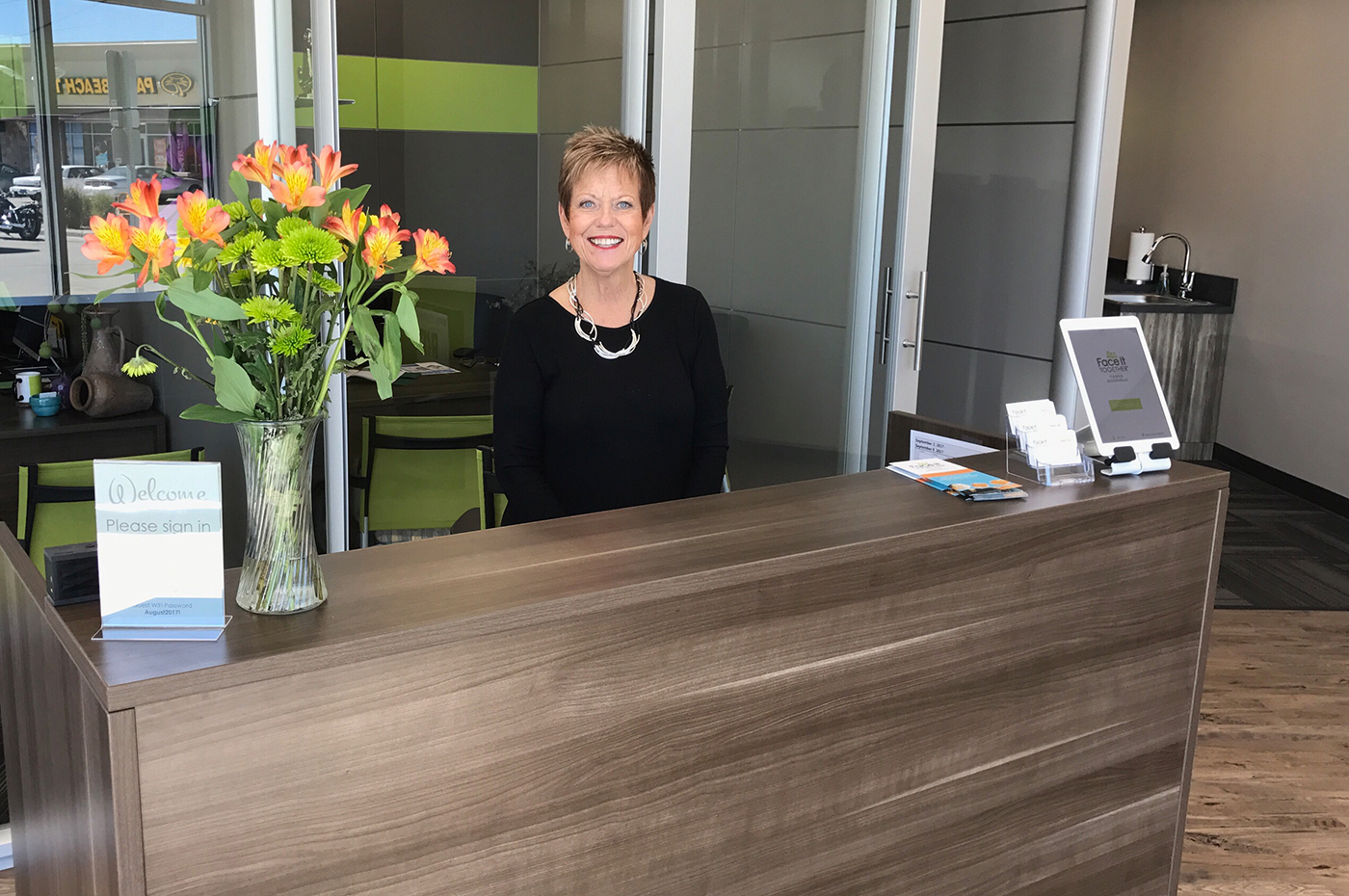 As Face It TOGETHER's work in North Dakota continues to pick up momentum, team members look ahead to the upcoming Giving Hearts Day campaign and the potential to make an even bigger mark in 2019.
"Our partnership with Free Through Recovery has really given us a boost in terms of statewide recognition," said Jennifer Horning, Executive Director in Bismarck-Mandan. "We're excited to continue our important work in 2019 by building more relationships in the state and ultimately getting more people well."
In 2018, appointment requests came in from nearly 20 different zip codes.
"This is an interesting data point because it shows that people are coming to us for help from all over the state," Horning said. "Our video coaching is  an asset to the state because we can easily support those who live in areas with limited resources."
There was a total of 125 members engaged in North Dakota coaching last year.
"My coach Twila has been my go-to person when I'm struggling or need advice. She holds me accountable, never judging me," said a North Dakota coaching member. "I've always struggled with reaching out and communicating my needs. Being involved with Face It TOGETHER has opened that door for me and I'll forever be grateful for that."
One goal for the year is to recruit and train more coaches, Horning said. They'll also increase focus on FIT @ Work to better support businesses and their employees across the state.
"FIT @ Work is instrumental in our mission to get people, including loved ones, well," said Kristi Ulrich, Executive Director in Fargo-Moorhead. "We're looking for innovative leaders in North Dakota who will join us by offering this mental health benefit to their employees and family members."
The North Dakota team is excited to expand their work even more with a successful fundraising campaign. Giving Hearts Day, on Feb. 14, is the largest 24-hour giving event in North Dakota and Northwest Minnesota. This year, they're hoping to raise $50,000.
"We're so grateful for the generous donations we received last year," Ulrich said. "The money we raise this February will help us get even more North Dakotans well from the disease of addiction."
Jake Metcalf, Fargo's lead peer coach, started coaching in early 2017. In addition to his work in Fargo-Moorhead, Metcalf started coaching in Grand Forks once a week in 2018.
"The experiences I've had while coaching have been simply incredible," he said.
Metcalf said though every day as a coach may be different, the admiration he has for those he works with remains the same.
"These are people just like you and me who have all the potential in the world. They genuinely want to improve their lives and the lives of those around them," he said. "The fact that I get to be a part of these positive changes is wonderful. We're changing our communities for the better, TOGETHER."