A turning point for wellness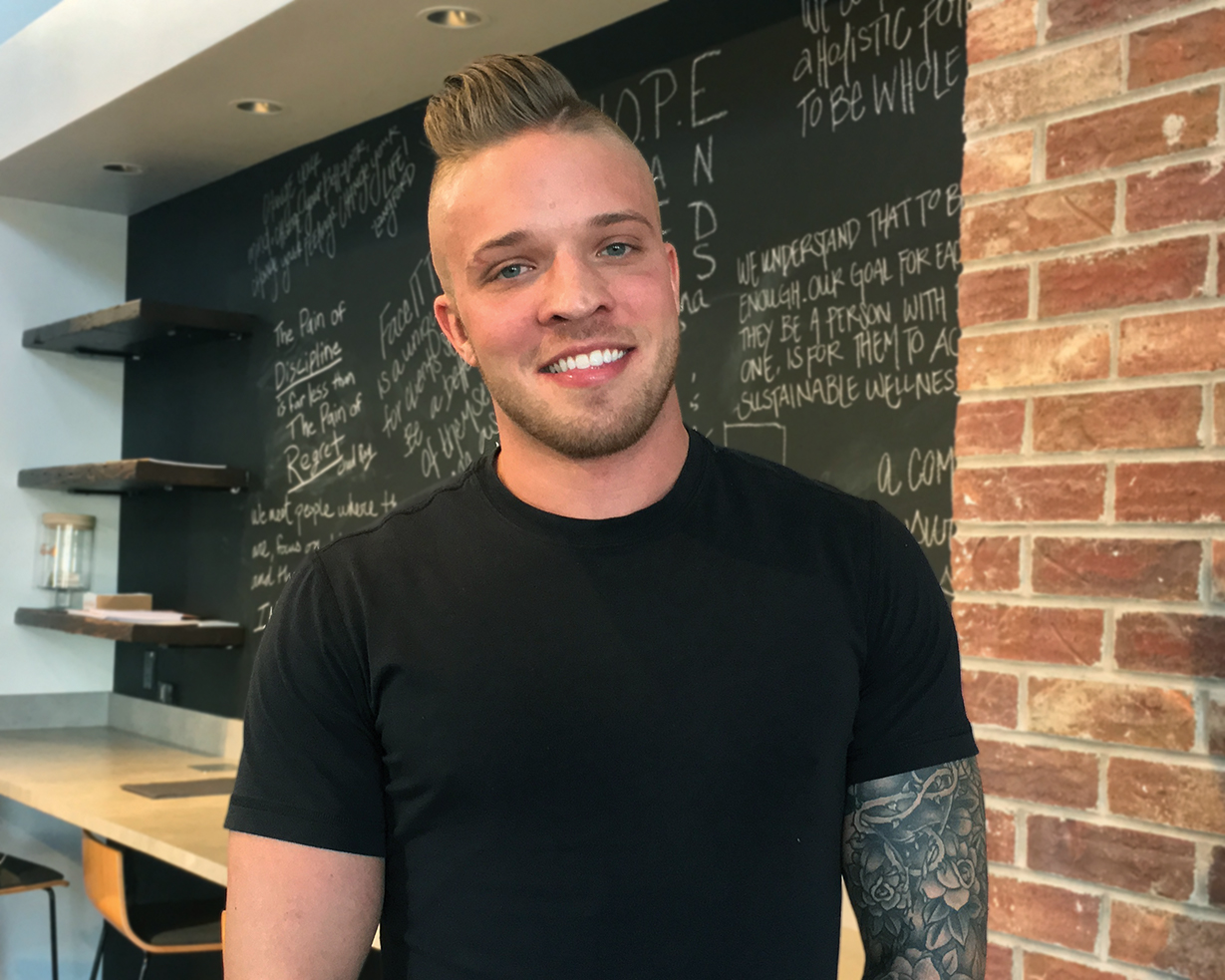 Published Jan. 2, 2019
Kyle Jordan has been a coaching member for about six months. He first heard about Face It TOGETHER from his uncle, Langford Jordan, who works as a peer coach in Denver.
Jordan had already heard good things about Face It TOGETHER from his uncle, but he was struck after meeting Schlosser for the first time. The two connected immediately.
"When I came to Face It TOGETHER and met Chad, I thought, 'This is where I'm supposed to be.' I've looked for that everywhere, but it hasn't been something I've found until here," he said.
Jordan and Schlosser are very similar, from their past experiences to their current interests. 
"We hit it off instantly – that was probably one of the most comforting aspects of coaching," he said. "I've been through so many different kinds of therapy, counseling, and none of it has ever worked for me. I don't like being talked at or told what you're doing wrong. With Chad, it's more of a dialogue between both of us and it's been a welcome difference for sure."
Jordan first started treatment when he was 17 years old. Since then, he's participated in a range of therapies, including inpatient and outpatient treatment, sober living, mental health counseling and 12-step meetings.
"All through treatment, probably the first two years of sobriety, I fought it," he said. "I just wanted to go back home, knowing that I would use again."
Though he knew he needed to stay sober, Jordan wanted to keep using. A lot of that came from the guilt he felt about things he did while he was active in his addiction, he said. He continues to work through those feelings and his depression with Schlosser.
"Having that coaching teamwork aspect has been huge," he said.
Jordan has been in Denver for about five years. His location, progress with Chad and commitment to work through his feelings of guilt have been a "turning point," he said.
"Just dealing with all the guilt and shame of the stuff from my using – that has been the demon that has led me to relapse each and every time," Jordan said. "And I think, because of this place and Chad, it's probably the best I've felt in years. Years. Even though I was sober, it still wasn't the same quality of life or sobriety or happiness."
Jordan is now training to be a fireman, which has been his dream career for years. He continues to visit with Schlosser weekly and work toward his wellness goals.
"Even though I was sober for years, I was more clean than sober, and that's because I fought it for such a long time. I overcame that by dealing with all the guilt and shame that came with my past," he said. "I guess I used to stay sober for other people, so when I started doing it for myself, that's when I really found happiness."