'I like it here because you can be you'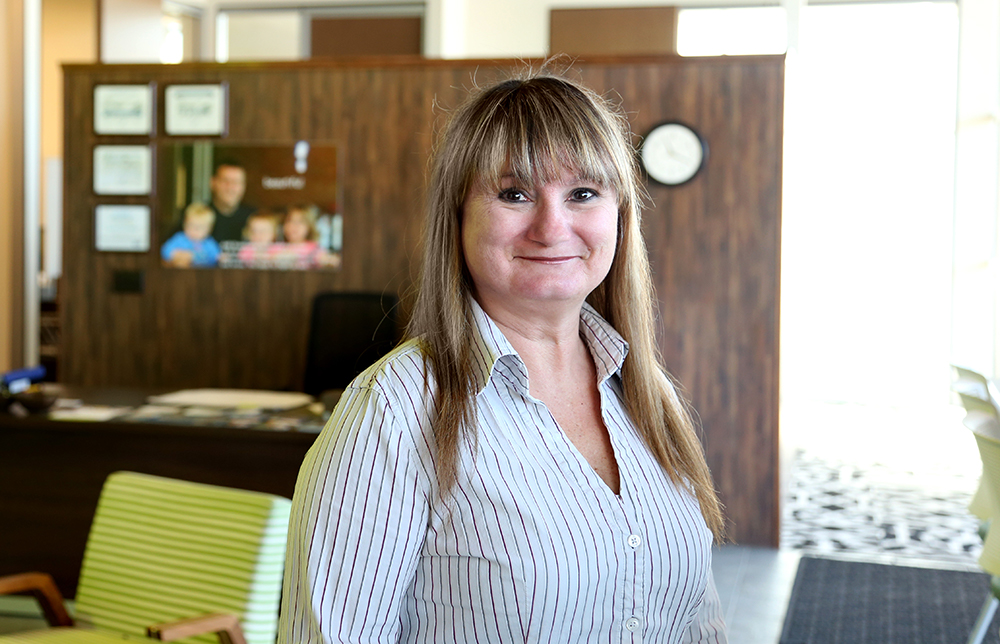 Rachel Herlyn started as a member at Face It TOGETHER. Now as a coach, she helps others find their way to wellness. Published Feb. 26, 2018
---
What stood out to you about Face It TOGETHER as a member?
They had been there and I wasn't being judged. I just wasn't being judged for what I've been through, for suffering from addiction. I like it here because you can be you.
How did your time as a member affect the people around you?
Several of my family members have suffered from addiction, including my son, who started to come to Face It TOGETHER about a year after I did. Once I learned to change my language, it was really powerful for him. It also helped my kids that weren't suffering from addiction – my whole family changed.
What are some unique coaching experiences you've had?
Sometimes I'll start coaching with the loved one, and the person who's suffering from the disease will come see me. And if they're having problems communicating, I'll ask if they want to come in together. Then my role is more of a mediator – I help them figure out how they can talk to each other. 
How is your coaching approach different for loved one members?
It's really important for loved ones to learn how to talk with the one who's unwell. They also need to focus on their own wellness.
I let them know I've been there and they can get through this. They want a quick fix; they just want their loved one well. Once they start seeing progress in the person with addiction, they're really amazed.
What do you like about offering telephone recovery support?
I like knowing they can still reach out and talk with somebody when they don't have the resources where they're at. I'll text them during the week to check in and see how they're doing when they're struggling, and I think that's really valuable. People have told me it feels like someone really cares. It's so important for people to have someone to talk to who won't judge them or tell them "just quit."