Bringing addiction wellness to the workplace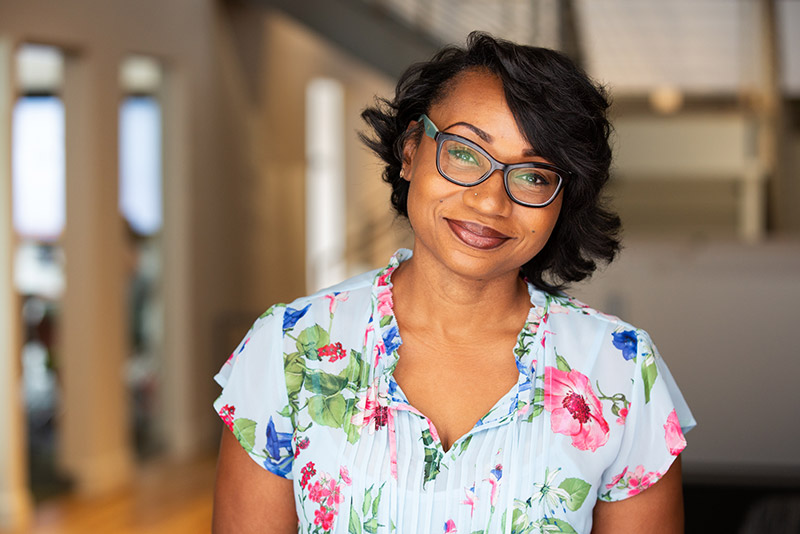 Zenisha Gibson, our Service Delivery Manager, serves as the point of contact for Face It TOGETHER @ Work partners. Employers enrolled in FIT @ Work receive science-based, cost-effective peer coaching as an employee health benefit. FIT @ Work is an effective and turnkey approach to getting employees and their families well from the disease of addiction.
Zenisha's focus is on ensuring customer success, managing the program roll-out and building relationships with employers. 
What are you most looking forward to in this role?
I love that there are so many moving parts in our quest to solve addiction. Everyone from the peer coaches to the CEO is committed to getting people well from this disease – FIT @ Work is no different. In my last job, I managed relationships with government and corporate accounts for more than 10 years. I'm looking forward to using my customer service skills in this program, which I'm incredibly passionate about. I'm confident these partnerships with employers are going to save lives.
What are some challenges to FIT @ Work?
Though I have extensive experience in service delivery, this is a very different product. My background is managing government and corporate cell phone accounts. If phones weren't working, if a bill was incorrect, if more phones were needed quickly – those were all things I could easily identify and fix. Guaranteeing people come to our center and utilize coaching is entirely different. It's a challenge, but I know it's one we can overcome. We have a strong, effective product that's needed in our community.
Could you speak to the importance of building relationships with FIT @ Work partners?
I'm really looking forward to getting to know our partners and making sure I'm their point of contact for any questions or concerns. Another part of my job is fostering trust in our approach among a company's team members. That process starts with CEOs. CEOs who partner with us need to openly and genuinely express their support to their own team members. This shows employees that getting help won't be seen as weak or immoral, and that their superiors will support them if they're struggling. Then, supervisors can also communicate their encouragement. They're with their employees day-to-day, so they're going to have a better idea of who may need help. They'll also be able to use the rapport they already have to get people connected with the right resources. Once the shame is removed, more people will be inclined to get help.
What will be the long-term impacts of FIT @ Work?
We're lucky to have so many business leaders in a wide range of industries who care not only about their employees, but also their communities. By making a difference in the lives of those impacted by addiction, FIT @ Work will create a positive ripple effect in the communities we serve. Eventually, I think we'll catch the attention of large employers across the nation who recognize the need for a solution to addiction in the workplace.