Reflecting on addiction and the private sector
September 26, 2018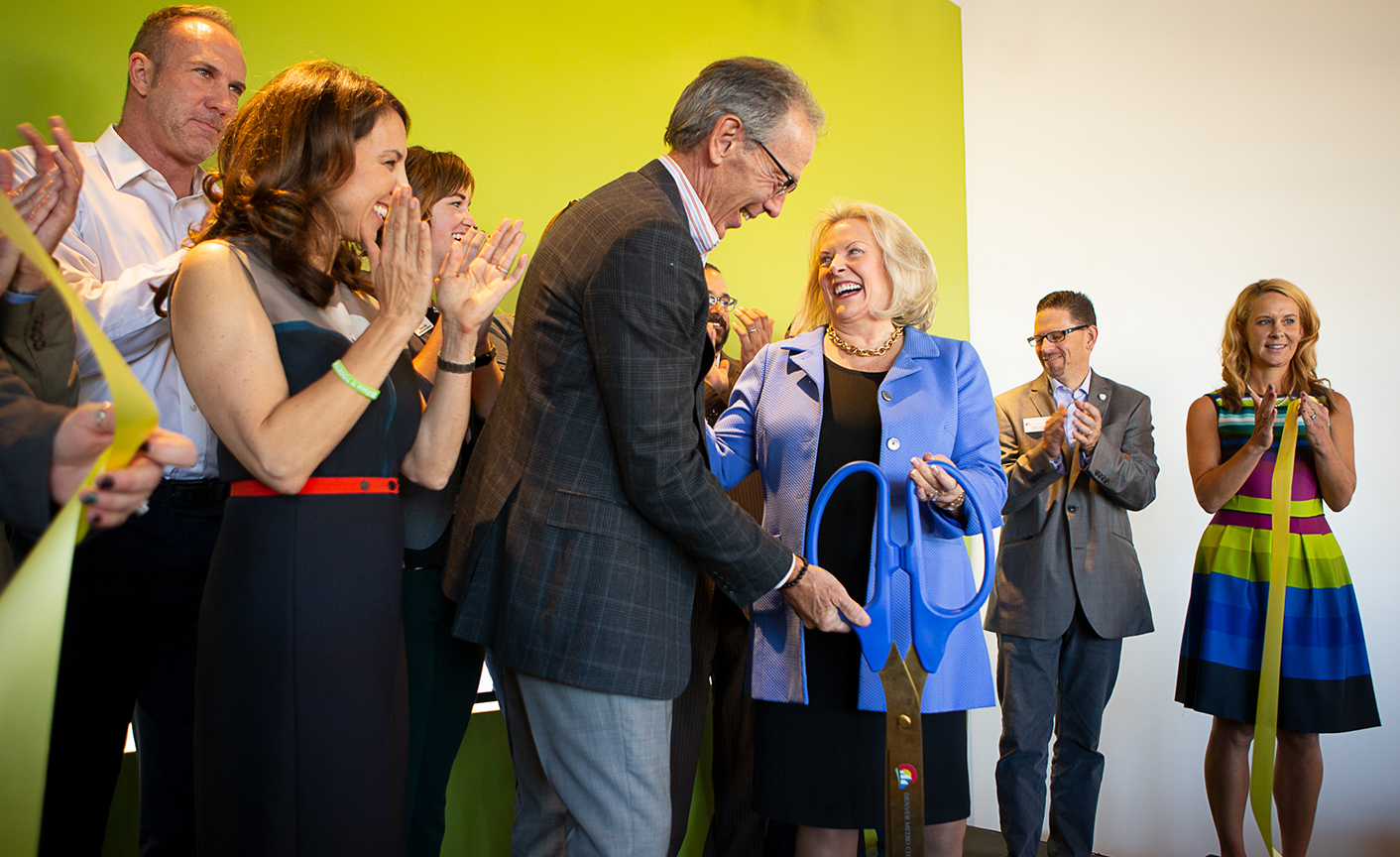 By Jane Ingalls, Face It TOGETHER President
Thank you to everyone who celebrated our grand opening and expansion into Colorado. We're so excited to start getting families well in the community and beyond.
I'm a firm believer that in order to effectively address this disease, we need to partner with the private sector to reach those who need help. About 70 percent of those with addiction go to work — and that doesn't include the many loved ones who are also impacted. The costs of addiction to employers are significant:
An estimated 500 million workdays are lost annually due to addiction problems
Drug and alcohol addiction results in $273 billion in lost productivity each year
Healthcare costs, turnover and work-related injuries are also all higher in employees who suffer from addiction
Our Face It TOGETHER @ Work program offers a proven solution to this costly business problem by helping companies manage risk while supporting their employees' mental health and wellness. There are so many advantages to helping your employees overcome addiction, including improved productivity, decreased healthcare spending and reduced turnover, to name a few.
Following our grand opening, we kicked off a campaign to recruit our first dozen Face It TOGETHER @ Work corporate partners. We're looking for 12 innovative Colorado leaders who will join us in fighting addiction by offering Face It TOGETHER @ Work, a mental health benefit, to their employees and family members. 
If you're an employer or human resource executive, please start these conversations with your leadership team. To learn more, please contact us for more information.