2017 annual report
April 23, 2018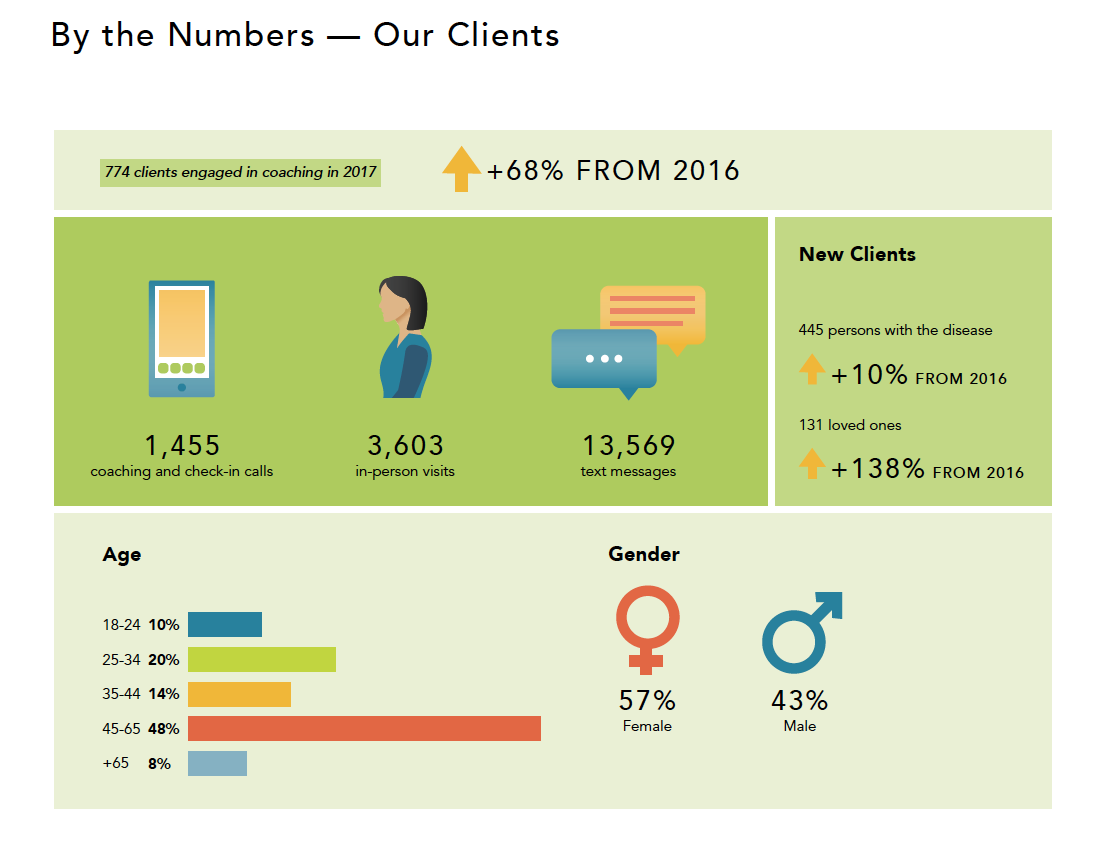 Someday we'll look back and remember 2017 as a tipping point for Face It TOGETHER. We embraced some change-making opportunities that will propel our mission forward in ways we couldn't have imagined just a few years ago.
Read our annual report to learn more about these exciting opportunities, including our expansion to Denver, the launch of innovative projects and infrastructure upgrades. The report also includes several coaching testimonials and extensive data regarding demographics and outcomes. Here are just a few examples:
33% of members have been to treatment two to four times before enrolling in Face It TOGETHER coaching
After 30 days of coaching, 66% of members are less likely to have repeated, disturbing memories of a stressful past experience
After 60 days of coaching, 81% of members are less likely to have given up on activities that are important to them
After 90 days of coaching, 53% of members are more likely to have a high sense of connectedness to the world around them
95% of the time, members felt their coaching sessions were helpful
In addition, you can see data snapshots for each of our locations and letters from our CEO and Board Chairman.