Story of innovation at Face It TOGETHER
October 15, 2017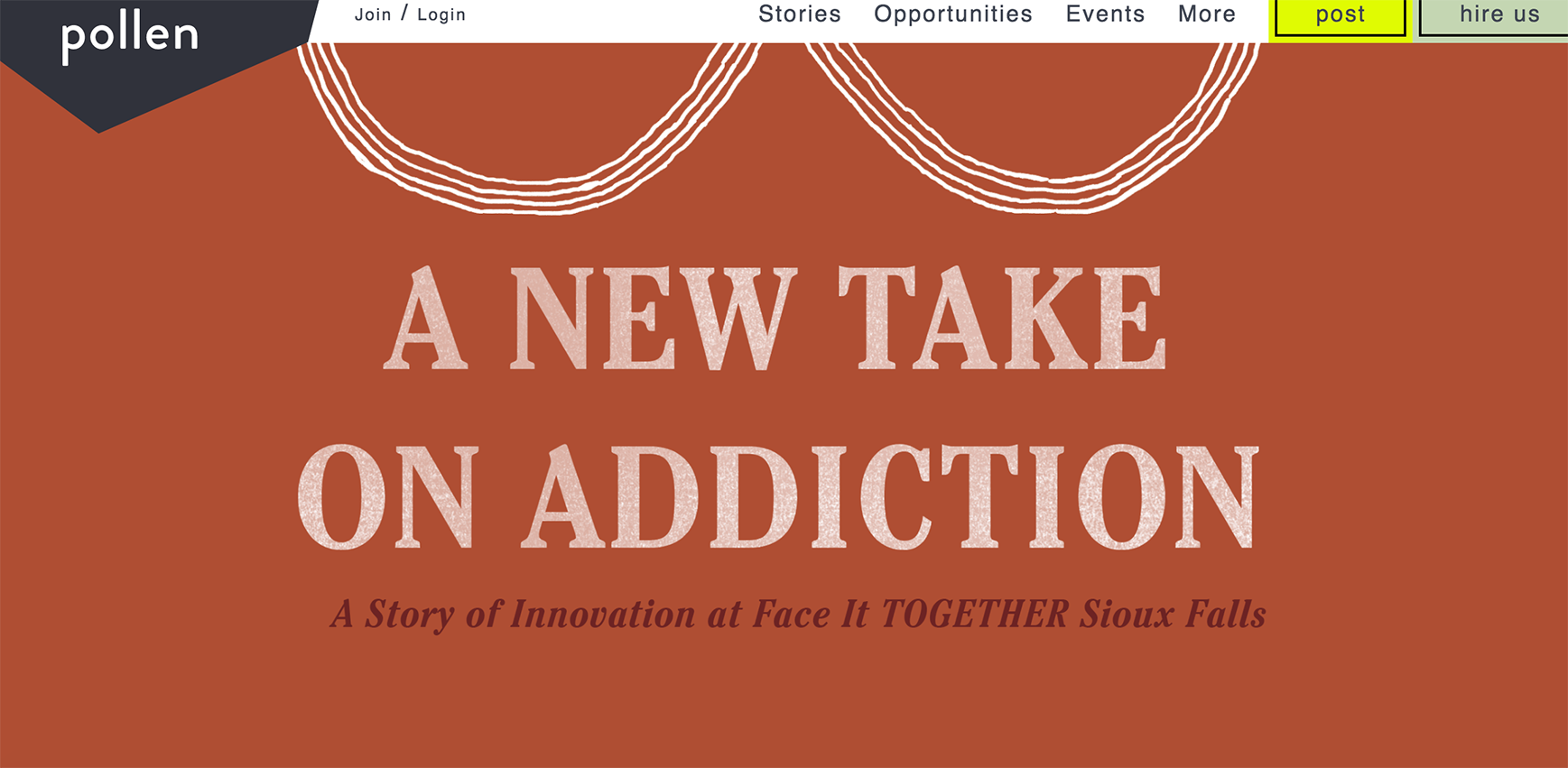 The Bush Foundation and Pollen Midwest teamed up to profile Face It TOGETHER Sioux Falls, a winner of the Bush Prize for Community Innovation.
"Face It TOGETHER Sioux Falls has a revolutionary, highly collaborative, community-based approach to helping people with drug and alcohol addiction get well. In contrast to traditional treatment methods, Face It TOGETHER uses a non-clinical, peer-to-peer addiction management support approach.
THE BRAIN TRUST
Through town hall meetings, Face It TOGETHER Sioux Falls educated a cross-sector group of individuals about addiction and then set them loose to brainstorm bold and unprecedented ideas to challenge the status quo. The resulting concepts created a stronger recovery program and led to financial backing from new funders.
IDEATION FREE FROM HIERARCHY
Face It TOGETHER Sioux Falls flattens its organizational hierarchy to allow ideas from staff at all levels to surface and improve its model of care. It hires employees straight out of its recovery program, because it knows that firsthand experience makes its staff experts at finding solutions to fix traditional treatment systems that often fail.
Read the case study here.