Peer coaching available statewide
December 10, 2018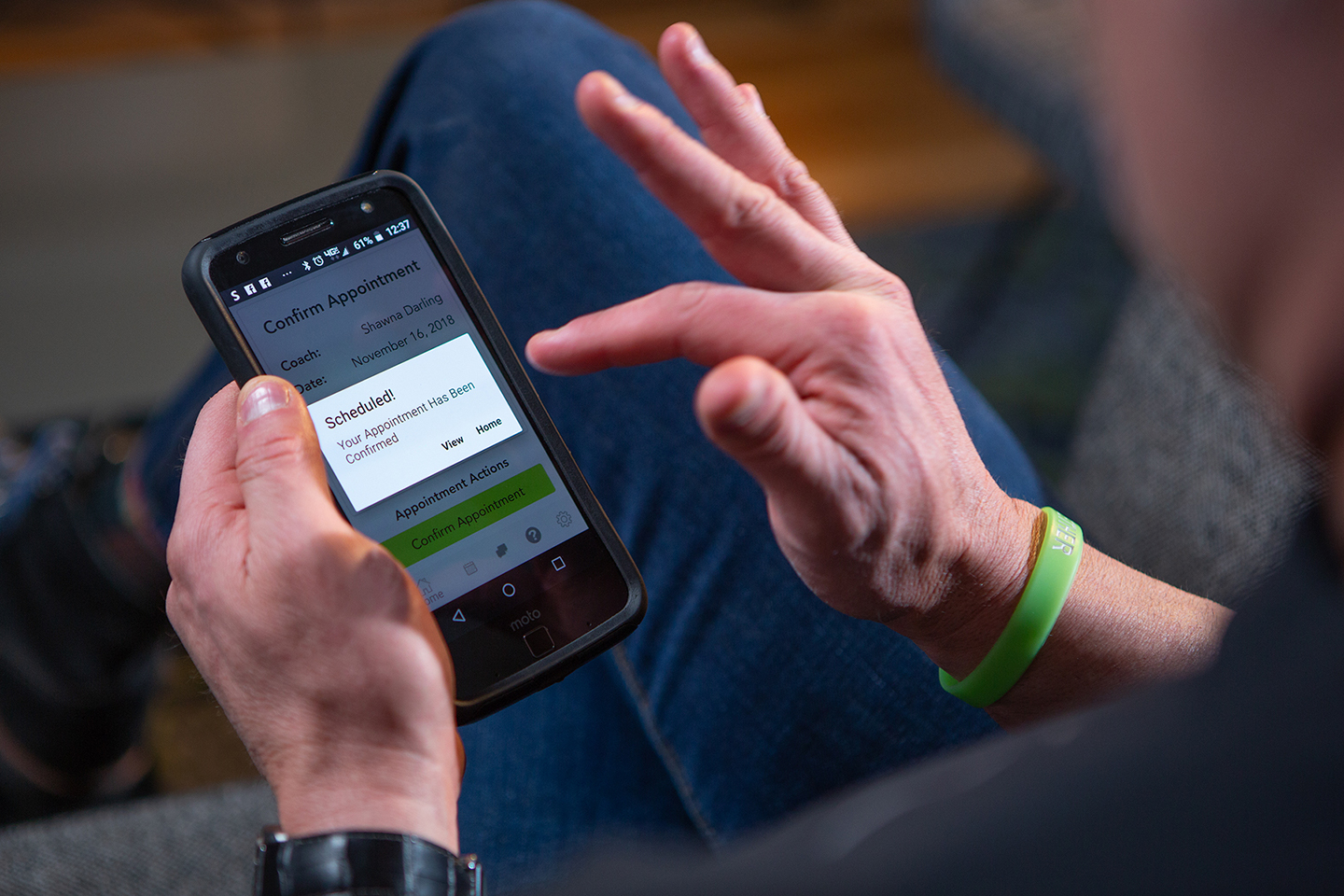 News release
SIOUX FALLS, SD – The holiday season can be an incredibly stressful time for families impacted by addiction. Through its new video app, Face It TOGETHER is now offering its peer coaching to these families anywhere in the state.
Face It TOGETHER, a nonprofit based in Sioux Falls, has been providing peer coaching for addiction in that area since 2009, helping hundreds of people find their paths to wellness. The nonprofit also operates coaching centers in ND, MN and Denver, CO. 
Face It TOGETHER's coaching is science-based and offers a dramatically different experience for those impacted by opioid, alcohol and other drug addiction. Coaching is convenient and flexible to easily fit into someone's life. Sessions are offered remotely by secure video or phone through the Face It TOGETHER mobile phone app, or in person if someone lives near one of the centers.  
Face It TOGETHER's coaches have personal experience with addiction and provide specialized support to people with the disease as well as their loved ones. Their approach is highly data-driven, with coaches tracking and measuring progress through a digital app. Coaching is focused on helping people improve every aspect of their lives, not just the part that involves drinking or using.  
"With our video coaching, people can get the help they need no matter where they are in the state," said Terri Brown, lead coach for Face It TOGETHER in Sioux Falls. "Our coaching is affordable, confidential and it works. We have the results to show that we help people get well and improve their lives." 
In response to the opioid crisis, Face It TOGETHER is expanding its coaching statewide in partnership with the South Dakota Department of Social Services, Division of Behavioral Health, supported by funding from SAMHSA. 
Face It TOGETHER's coaches work with people on behavior change strategies, including practical skills to manage their disease, address barriers to wellness and re-establish connections to family and community.  
Face It TOGETHER's data show their coaching works. Here are a few recent data points about their members with the disease of addiction: 
85 percent haven't used since their last coaching session 

73 percent remain stable or improve their employment after 30 days of coaching 
74 percent more likely to be satisfied with their emotions and feelings after 30 days of coaching 
Face It TOGETHER also provides coaching for loved ones of those struggling with addiction. Their unique approach rejects "tough love" in favor of supportive and more effective strategies. Their coaches help friends and family strengthen their own wellbeing, model and encourage change, improve communication and establish healthy boundaries with the person struggling. 
"We help loved ones better support the person they care about who is suffering from addiction," said Dave Jansa, a Face It TOGETHER loved one coach. "We help them feel less stressed and alone and give them skills to more effectively deal with the challenges they're facing." 
The first two coaching visits with Face It TOGETHER are free. After that, coaching memberships cost $595/month with unlimited coaching sessions. The SAMHSA grant funding includes peer recovery support financial assistance to cover the cost of coaching for those who are eligible, primarily those with an opioid addiction.