Meet our Director of Community Engagement
May 31, 2018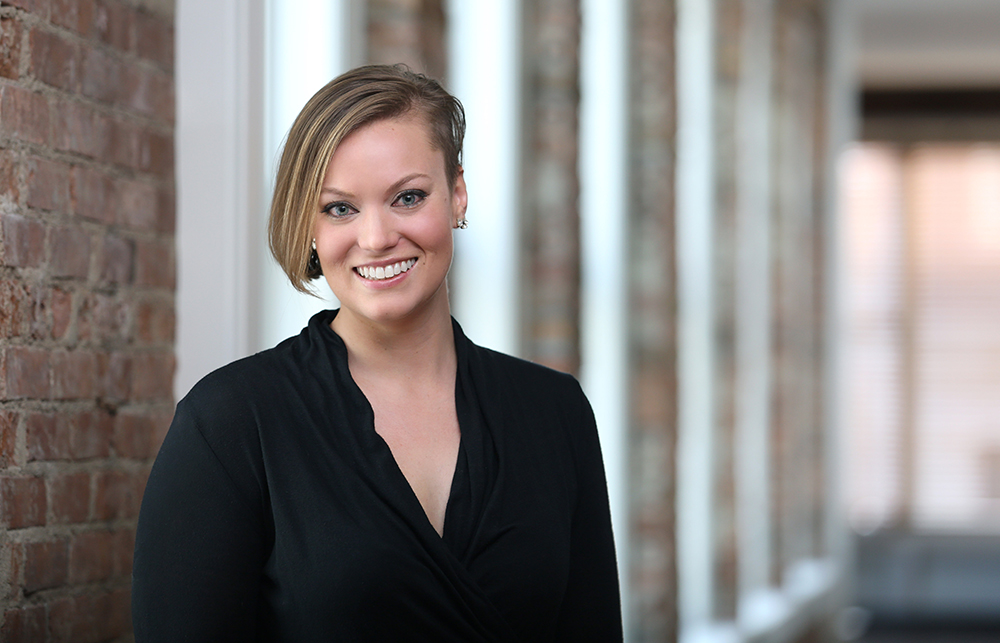 Sarah Morley has more than 10 years of experience in operations, relationship management and executive leadership in the nonprofit sector. She started as Face It TOGETHER's Director of Community Engagement in April.
One of Morley's primary roles is to help create a network of community partners for Face It TOGETHER peer coach referrals. She will also be engaging with the addiction community at large in order to solve addiction.
"We aren't going to fix this alone," she said. "There has to be community involvement and we need everyone pooling their resources together to fight this disease that affects 10 percent of the population. That's what I hope I can contribute – bringing those people together to tackle this issue."
Before seeing this particular job description, Morley hadn't heard of Face It TOGETHER.
"I never considered working in wellness or addiction services or healthcare," she said. "But the job posting looked interesting, and after looking at the website, I noticed Face It TOGETHER is a data-driven organization – similar to where I had worked before. I was thrilled to find an organization that uses data in a way that ensures their clients receive the highest quality of care. I thought, 'This is someone I want to work for.'"
Morley said she's impressed by the Face It TOGETHER team and its progressive approach to problem solving.
"I'm just blown away by the team here. I am thrilled to have found an organization with team members who are smart, motivated and who will challenge me," she said. "I'm also excited about Face It TOGETHER's room for growth. There is a lot of opportunity in front of us, from approaching more communities with addiction management centers to increasing our reach via virtual coaching or the Workplace Initiative. All I see is opportunity."
Morley sees Face It TOGETHER as a chance to approach addiction from a different mindset in Denver. 
"I love the coaching model and I think it will fill a number of gaps in the treatment spectrum. It's also valuable that we can serve as a navigator for people. I can't tell you how many friends approached me after I mentioned this is the job I'm taking on – that they or a loved one has struggled with addiction and they didn't know where to go," she said. "I hope we can eliminate that struggle for people and help them get to the resources Denver already has."
As someone with years of experience changing perspectives of people with the genetic disorder Neurofibromatosis through her work at Cupid's Charity, Morley wants to help people understand what addiction really looks like and then bring them to a point of compassion.
"Everyone I've told about my new role has been supportive and many have shared their own encounters with addiction," she said. "I think the publicity the opioid crisis is getting will help us break down stigma, as more people are starting to recognize the traditional archetypes of an 'addict' we have seen in pop culture only represent a sliver of the population that is suffering. After a century of trying to shame people out of addiction, we're finally realizing that tactic hasn't shown great results. I have to believe that this will be a catalyst for greater understanding and eventually encourage more people to seek help and heal."