Co-founder named one of five Global Ashoka Fellows
May 20, 2013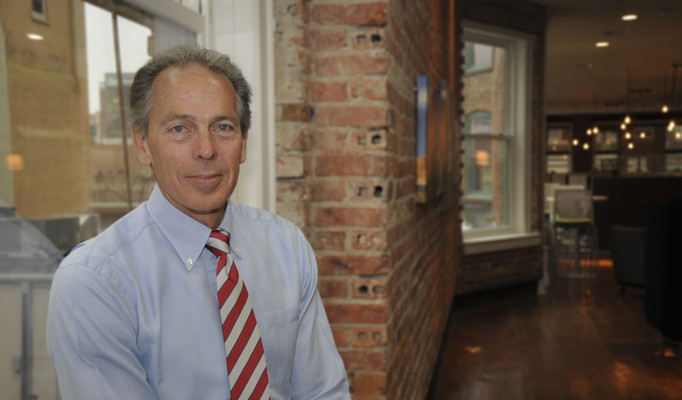 News Release
SIOUX FALLS, SD – Kevin Kirby, a longtime community recovery advocate, civic leader and business executive, has been named to the influential Ashoka Fellowship, a global initiative advancing social entrepreneurship to solve our world's most pressing problems.
Ashoka is a network of high impact social entrepreneurs who are invited to the Fellowship due to their pattern-setting ideas, entrepreneurial skill and ability to set in place new norms at a national scale.
Kirby is being recognized for his groundbreaking work locally in establishing Face It TOGETHER Sioux Falls and current efforts to scale that successful model to communities nationwide.  In 2011, Kirby co-founded a national organization, Face It TOGETHER, focused on proliferating the Sioux Falls model across the country. The national nonprofit is dedicated to empowering communities with innovative, sustainable and proven tools to attract millions of Americans to recovery from addiction.
Ashoka cited Kirby's work to create a chronic care model of addiction recovery that engages all community sectors, including employers, and eliminates deeply entrenched stigma around the disease of addiction. In Sioux Falls, 24 employers are currently engaged in the organization's Employer Initiative, providing workplace-based recovery support and education for at least a third of the community's total workforce.
"Kevin's cutting-edge work is leading the way nationwide," said Dan Rykhus, President and CEO of Raven Industries and chair of the Board of Directors for Face It TOGETHER. "He and his team are harnessing forces of change to effectively solve addiction, our nation's top social and public health problem."
Kirby is only the second U.S. Ashoka Fellow primarily focused on the problem of addiction and he is the first Fellow from South Dakota. The Fellowship program provides financial support, community, collaboration opportunities and recognition on global scale.
Hanae Baruchel, Ashoka's Fellow selection leader in the U.S. said, "We are delighted to welcome Kevin Kirby as an Ashoka Fellow. We always say that there is nothing more powerful than an innovative idea in the hands of an entrepreneur. Kevin exemplifies this very concept. Through our rigorous selection process, we came to understand that Kevin is well positioned to spur a new national movement intent on transforming the way people treat and understand the chronic disease that is addiction. We look forward to partnering with him and Face It TOGETHER for years to come to make this vision a reality in the U.S."
Ashoka Fellows are leading social entrepreneurs who demonstrate unrivaled commitment to bold new ideas and prove that compassion, creativity, and collaboration are tremendous forces for change.
Ashoka is a global association of the world's leading social entrepreneurs. They address every area of human need – from human rights to the environment, from full economic citizenship to empowering young people.  Founded in 1980, Ashoka has enabled more than 3,000 leading social entrepreneurs in over 70 countries. Ashoka's modest investments in early-stage entrepreneurs consistently yield extraordinary returns. Working in partnership with Ashoka Fellows, Ashoka builds communities of innovators who work collectively to transform society and design new ways for citizen-led solutions to become more productive, entrepreneurial and globally integrated.
Kirby's Fellowship profile is featured on the Ashoka website here.
Kirby will be attending the Ashoka Future Forum in Washington, D.C. next week. The Forum will bring together more than 400 of the world's foremost social innovators, business entrepreneurs, philanthropists and media to collaborate, share and celebrate innovative solutions to social problems.