November 15, 2017
This month's data drop is 42%.
From January 1, 2016 until September 30, 2017, Face It TOGETHER (FIT) members with the disease of addiction reported, through our Recovery Capital Index (RCI) that their relationships and connections with others and their community improved after at least 60 days of engagement through our addiction management coaching.
The most significant change we noticed in our members was satisfaction with relationships. The intake RCI showed about half of our members agreed they were satisfied with their friendships and/or social network. After 60 days of engagement through FIT's addiction management coaching, we saw a 42% increase in members who were satisfied (Figure 1).
FIT members with the disease of addiction also demonstrated a positive change in their connections with others and their communities in the following ways after 60 days of coaching:
30% more are getting the help and support they need from their family;
29% more could talk about their problems with their family;
27% more had meaningful participation in their families and/or communities; and
26% more had others in their community looking to them for support (Figure 2).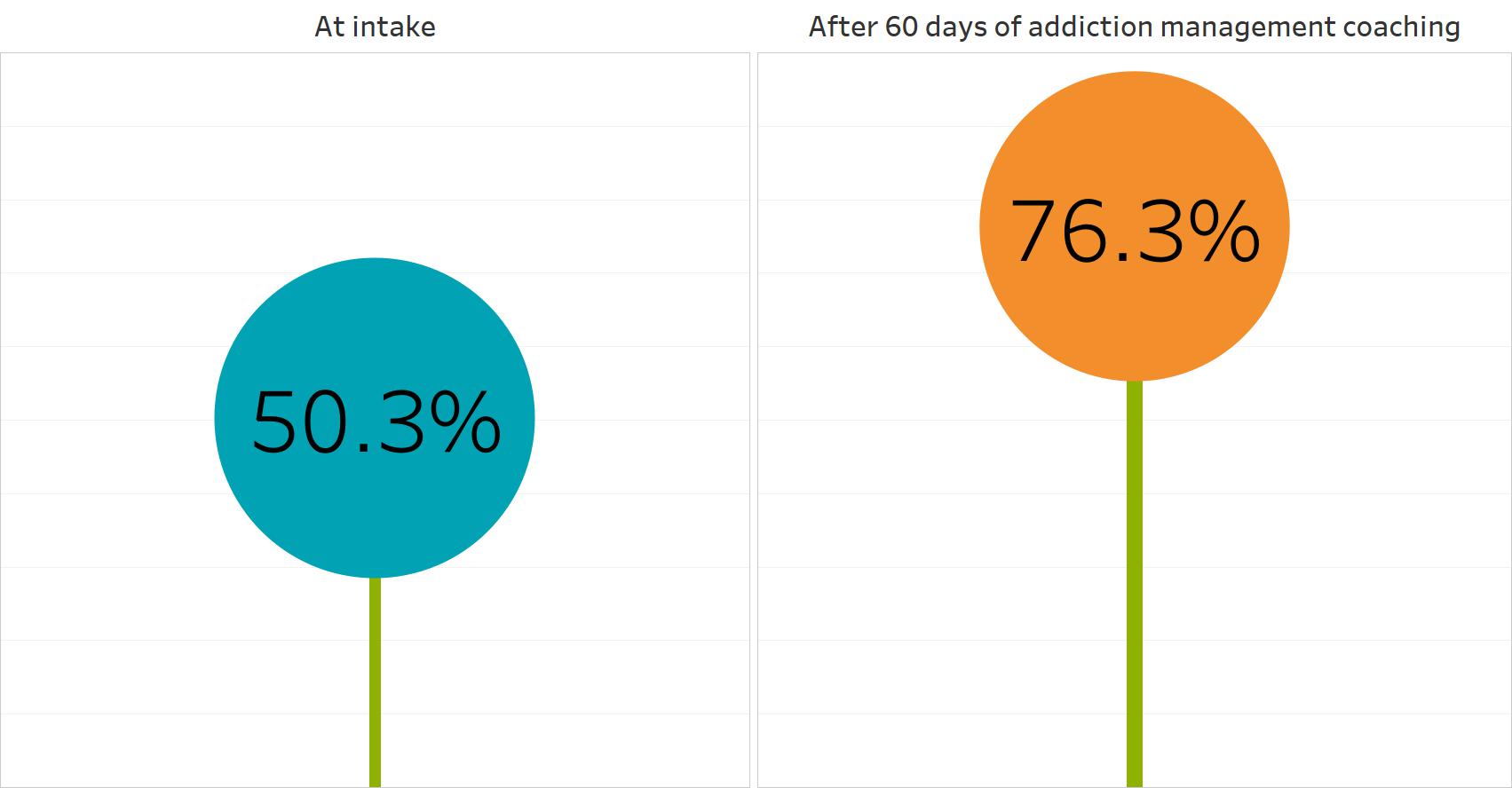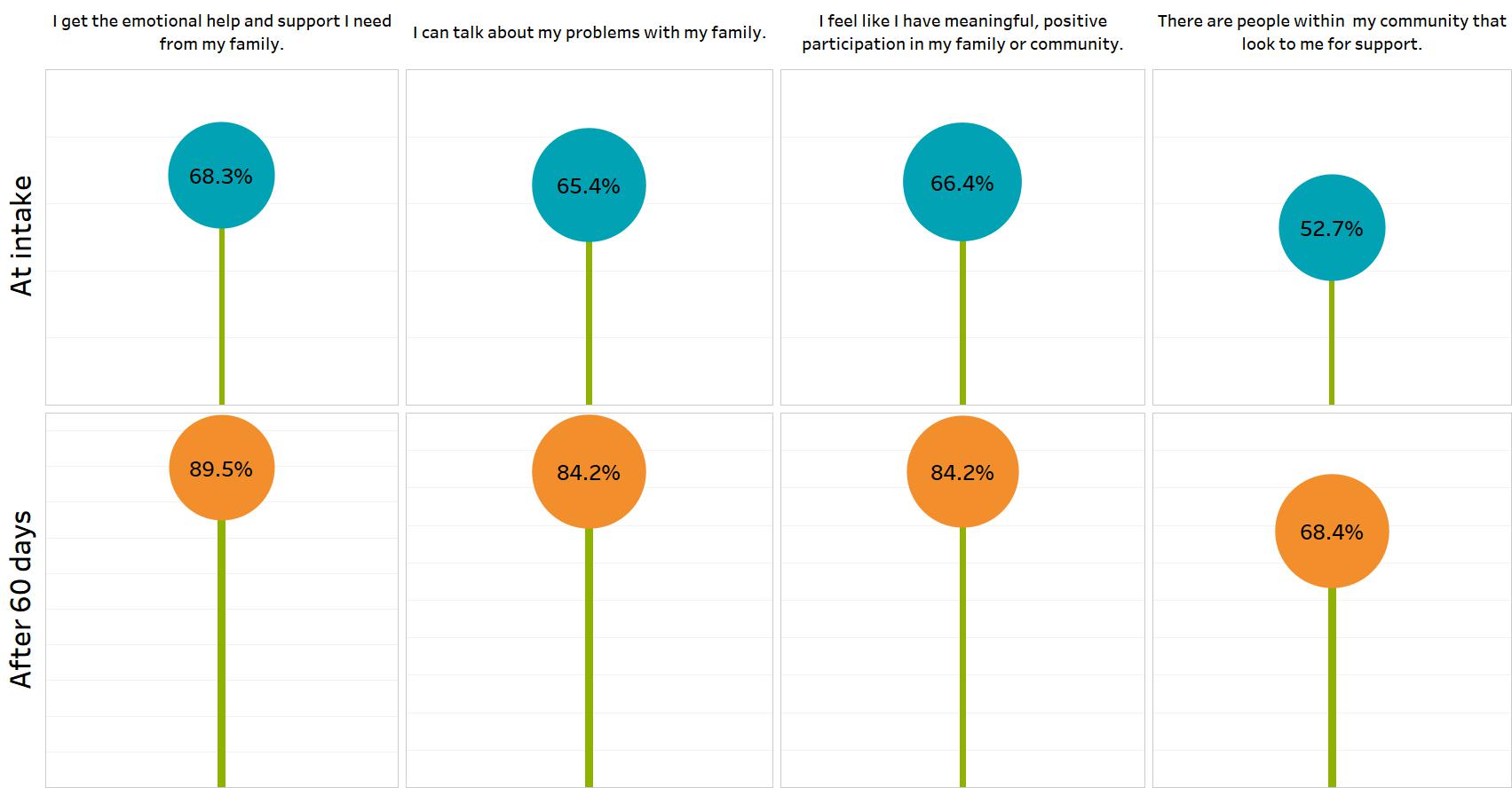 Evaluating addiction wellness encompasses more than sobriety. The RCI is a holistic, person-centered metric irrespective of a person's treatment modality, recovery or wellness pathway. Social and cultural capital, which include connections and relationships, are combined with personal capital to provide a comprehensive measurement of overall addiction wellness.
FIT will continue our work to better understand the importance of connections on addiction wellness and how our addiction management coaching impacts this part of the lives of our members.